2023 Transportation Research Board Annual Meeting
The Center for Urban Transportation Research was well-represented at the 2023 Transportation Research Board (TRB) Annual Meeting in Washington, D.C. We were excited to showcase our research and connect with colleagues. CUTR was proud to have 41 researchers listed in the official TRB program.
Awards and Recognitions
Congratulations to Yu Zhang, Ph.D., who was awarded the Blue Ribbon Committee Award (Airspace Performance Committee) for "identifying and advancing ideas for research."
Qianwen Li, Ph.D., won the Milton Pikarsky Memorial Award - Best Dissertation Award from the Council of University Transportation Centers (CUTC).
CUTR's Taylor Dinehart was awarded the National Institute for Congestion Reduction (NICR) Student of the Year Award.
We were thrilled to co-host a TRB reception at Zaytinya on Sunday, January 8. We welcomed a record number of participants, and we enjoyed meeting colleagues and friends. We hope to see you again in 2024! Thank you ENSCO, Inc. and NICR!
Best Workplaces for Commuters announces 2023 list
More than 600 workplaces have been named to the 2023 Best Workplaces for Commuters list, a record-breaking year for the organization. The list includes Best Workplaces, Best Universities and Best Sites for Commuters across the U.S. continuing to provide high-level commuter benefits.

"This year we are excited to announce a record-breaking list of workplaces," said Julie Bond, Program Manager for Best Workplaces for Commuters. "Employers that make this list demonstrate an exemplary commitment to their employees, offering commute programs, like telework, discounted transit passes, and bicycle-friendly amenities, that empower their employees to be successful at work while also supporting their individual needs."

This year, BWC announced the new 2023 "Commuter Benefits Guide for Employer Fringe Benefits." Commuter benefits encourage American workers to get to and from work in ways that reduce air pollution, improve public health, increase worker productivity, and reduce expenses and taxes for employers and employees. BWC also recognizes telework as a key benefit of a successful employee commuter benefits package, helping increase program adoption nationally.

To receive the designation, employers submit an application to demonstrate they promote transportation choices for employees that meet the BWC National Standard of Excellence. BWC members receive national recognition and access to an array of support services to strengthen their commuter programs, including webinars, benchmark surveys, guidebooks, and peer-to-peer networking opportunities. BWC also provides tools to help workplaces assess how commuter programs benefit their organizations, their employees, and the environment.
OERTransport Enabling Transportation Planning Professional Advancement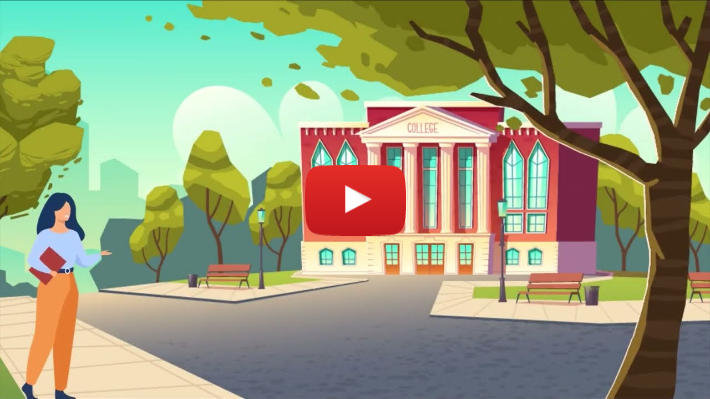 The OERTransport Multimodal Transportation Planning textbook is being piloted this semester as a part of the course Transportation Planning (URP 6930/TTE 5501). The textbook was developed by University of South Florida faculty Peng Chen, Tia Boyd, and Kristine Williams. The book introduces students to multimodal transportation planning, covering a variety of topics that address the relationship between land use and transportation, the difference between traditional methods and multimodal planning best practices, and the importance of evaluating performance from an accessibility and quality of service perspective.


The development of this textbook was made possible by the support of the U.S. Department of Education, which in January 2021 awarded the three-year funded project: OERTransport: Enabling Transportation Planning Professional Advancement to the University of Texas-Arlington (UTA) in consortium with California Polytechnic State University (Cal Poly) and the University of South Florida (USF). OERTransport supports transportation education by making transportation planning textbooks more accessible and affordable.

Friday Transportation Seminar Series
The Friday Transportation Seminar Series returns every *Friday this spring. There is no registration needed for this event; if you are interested in joining this live seminar, please join Microsoft Teams at noon on Fridays.

For the upcoming February schedule, please visit our website.

*Seminars follow the USF course calendar
CUTR Student Mock Interviews

On Thursday, April 6, 2023, from 11 AM to 1 PM ET, CUTR invites transportation professional throughout the Tampa Bay region to join us for student mock interviews. These interviews will offer students the unique chance to practice their interview skills before graduation and network with professionals. "This is our second year hosting this event," said CUTR's Jodi Godfrey. "The mock interviews are a great way to engage students and interact with transportation professionals. We look forward to the event!" Student sign up will open in a few weeks!


Anniversaries & Retirements
Dear Friends and Colleagues,
I wanted to take a moment to share that I retired from the University of South Florida after 33 wonderful years (my how time flies!). Words can't express how much I have loved working here and collaborating with all of you on so many important and meaningful endeavors - it has been an honor and a privilege.
Moving forward, my Senior Associate Jeff Kramer, AICP, will be assuming leadership of the CUTR Planning and Corridor Management Program, supported by Tia Boyd, and Taylor Dinehart. Please don't hesitate to reach out to them with planning research questions or opportunities.
Although I am retiring from my position at USF, I do plan to continue my work from time to time, including a few ongoing access management projects and support of the TRB Access Management Committee, of which I am an Emeritus Member.
Thanks again for all the memories so far and wishing you all the best,
Kristine M. Williams, FAICP
Congratulations to Philip Winters on celebrating 30 years at the Center for Urban Transportation Research! Philip has worn many hats throughout his time at CUTR, and we celebrate his leadership and work!

Maegan Eaton is a graduate student at the University of South Florida studying global sustainability and business. During the pandemic, Maegan realized what she valued in life and decided to pursue her life-long love of sustainability. After graduation, Meagan hopes she can make a lasting difference with ambitious, innovative people with similar interests in preserving nature. In addition to her studies, Maegan enjoys short stories and poetry. She enjoys time outside on her longboard and exploring local and state parks, and Maegan just started rock climbing.
New episodes of Out of my Lane podcast now available
New episodes of Out of my Lane, a CUTR/NICR podcast, are now available! New episodes are released the 1st and 15th of each month and steam on Spotify, Google, YouTube, and directly through Anchor - no need to download.
S1E9: How the news talks about crashes makes a difference
It is the automotive equivalent of victim blaming, but studies show that the language used to describe accidents involving cars or trucks is widely different from the descriptions of accidents with pedestrians, bicycles and motorcycles. Researchers say the language shifts the blame onto the users of alternatives to autos, blunting calls to change policy and systems for safer use for all modes of transportation.
S1E10: Transportation equity, diversity, and inclusion
What does it mean for transportation to be equitable and diverse? How can transportation systems accommodate and encourage inclusion in the many modes it offers? CUTR research Tia Boyd talks about how engineers and planners work to ensure that the systems take everyone into account.
S1E11: Women in transportation: trends and outlook
Why does the field of transportation have problems attracting and retaining women as researchers and engineers? Jodi Godfrey of CUTR talks about the gender gap and what is being done to address it.