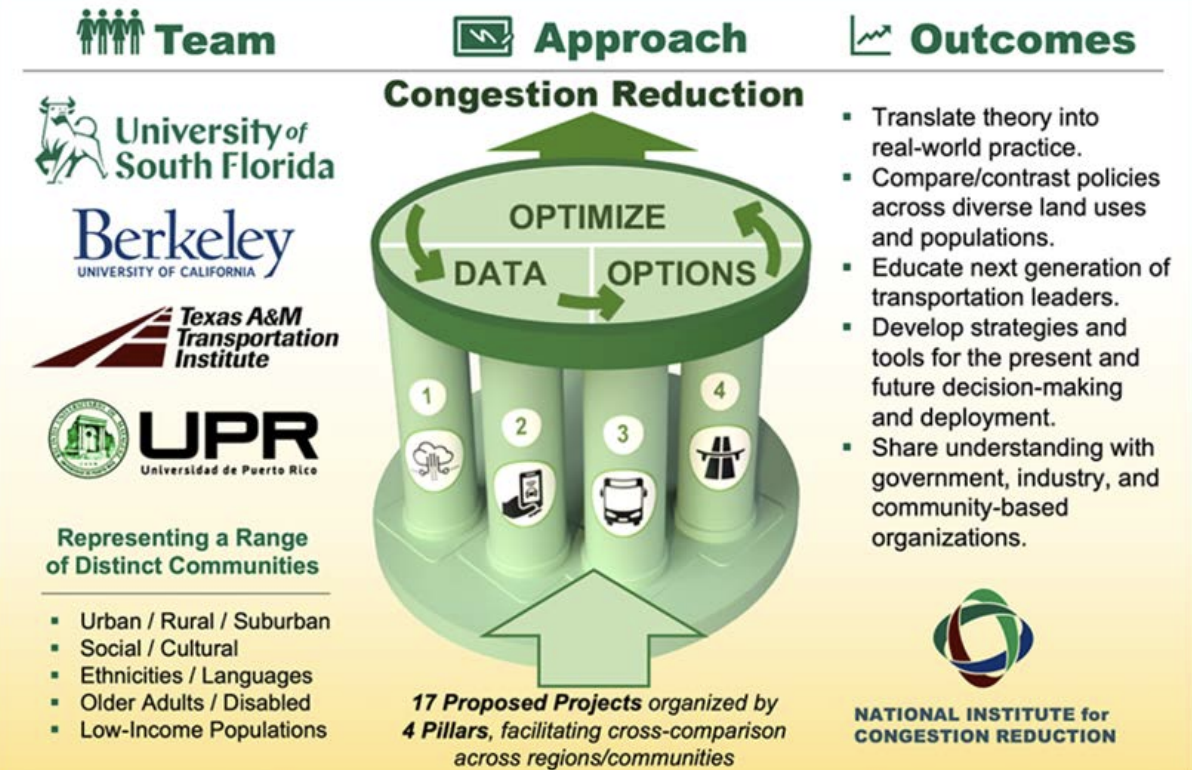 NICR continues with its research efforts as it released its year two RFPs in late November. The team led by NICR Director and Susan A. Bracken Faculty Fellow Xiaopeng Li, Ph.D. and NICR Senior Program Manager Kristine Williams, AICP of CUTR continue with their partners at University of California, Berkeley, Texas A&M University, University of Puerto Rico at Mayagüez to find solutions for traffic congestion.
"10 projects under the four pillars of NICR were awarded in the previous year and are generating exciting outcomes," said Li. "This year, we expect to receive proposals that further strengthen these existing efforts or explore new research and educational ideas. We're looking forward to another round of excellent proposals."
"This year we have set aside funding for ongoing and planned research, as well as new research ideas for congestion reduction and education/workforce development activities," said Williams on the new projects. "In the next weeks, NICR will form its own Advisory Board to weigh in on project selection."
NICR is excited to begin the second round of projects and share their updates!
Upcoming Events

NICR Webcast Series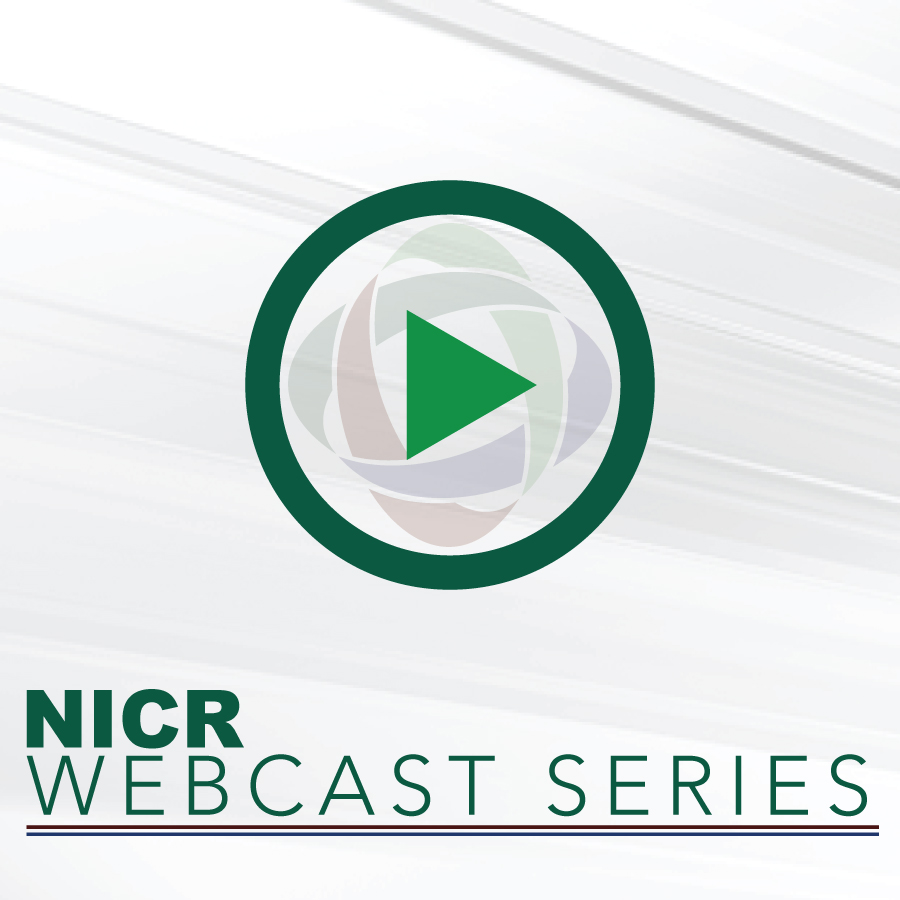 The NICR Webcast Series will kick-off on Thursday, February 25 at 12:00 PM EST with NICR Director Xiaopeng Li, Ph.D.

For a working list of webcasts and upcoming discussions, please view the calendar.


Registration will be required for each session and will include connection information. Additional reminders will be sent prior to each event.
Two NICR graduate students earn national CUTC award
Zhiwei Chen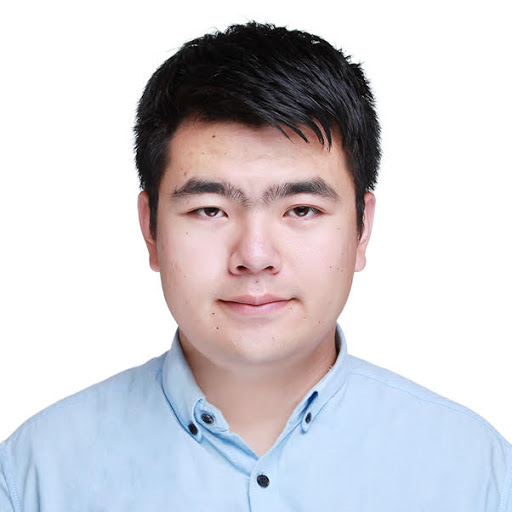 Xiaowei Shi
Nominated by the National Institute for Congestion Reduction (NICR), two graduate students received national student awards from the Council of University Transportation Centers (CUTC).
Zhiwei (Nicklaus) Chen received the Charley Wootan Memorial – Masters Award for his thesis "Exploring the Equity Performance of Bike-Sharing Systems with Disaggregated Data: A Story of Southern Tampa." This thesis was mainly sponsored by CTECH and advised by Amy Stuart, Ph.D., Yu Zhang, Ph.D, and Xiaopeng "Shaw" Li, Ph.D. Chen recently passed his dissertation defense with related work.
Xiaowei (Tom) Shi received the Neville A. Parker – Science & Technology Award for his paper "Trajectory Planning for an Autonomous Vehicle with Conflict Moving Objects over a Fixed Path." This development has been used in Dr. Li's current NICR project on transit priority and funded by the National Science Foundation.
The students received their awards on Wednesday, January 6, 2021. Congratulations to these outstanding students!
NICR Year One: UTC kicks off with congressional visits to USF
Visits occured pre-pandemic, 2019
Three congressional leaders visited NICR staff within the first year of research to discuss the future of transportation and safety.
Congresswoman Kathy Castor and Congressman Ross Spano both were interested in the center's autonomous vehicle and safety research, traffic congestion, and emerging technologies.

Congresswoman Castor and Congressman Spano were both integral to the UTC grant being awarded to CUTR, and we are extremely grateful for their support.

Congressman Daniel Webster also visited to learn more about initiatives with autonomous and connected vehicles.

We are excited to work alongside government officials as we continue to research, implement, and improve transportation in the Tampa Bay Area and throughout the nation.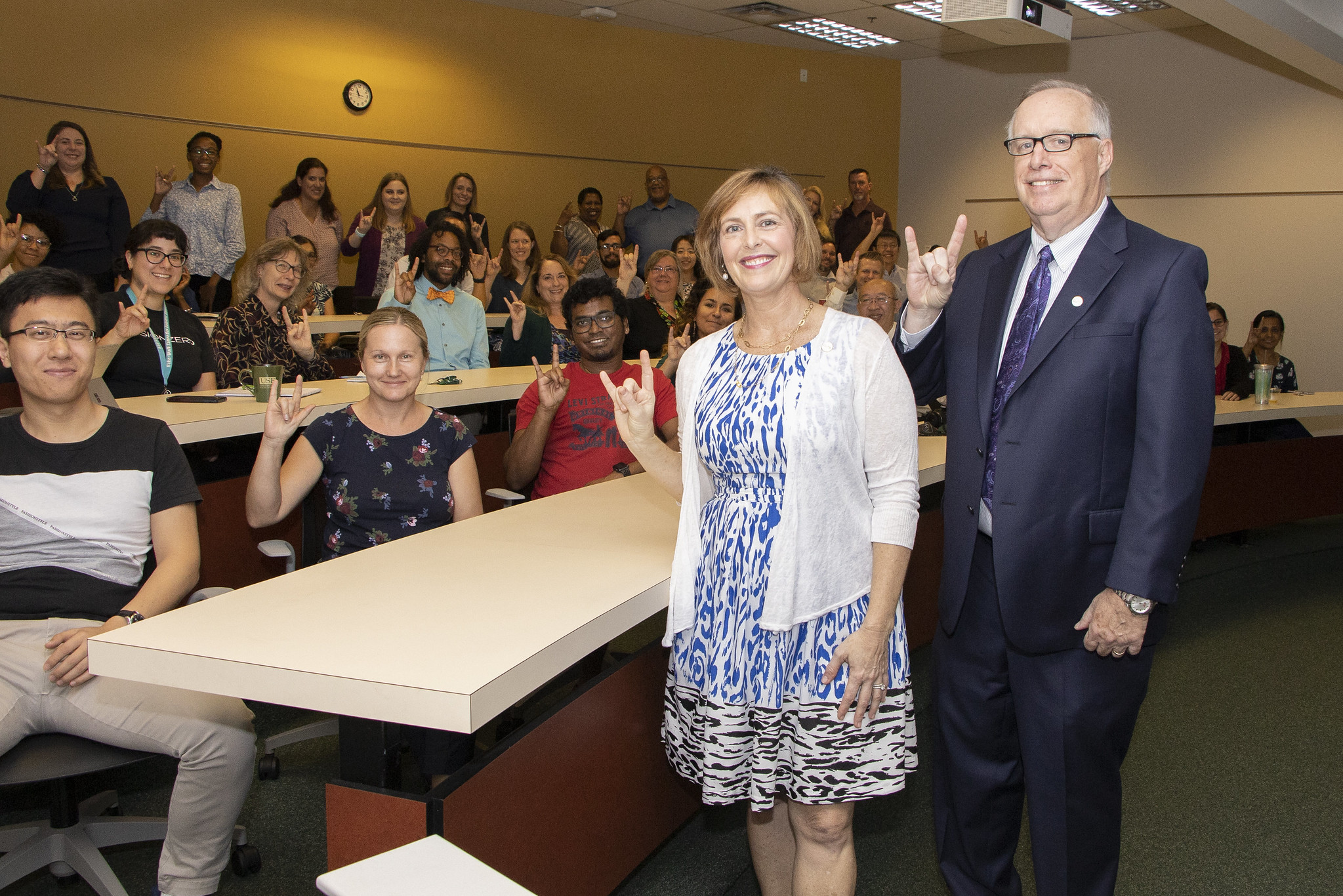 Congresswoman Kathy Castor and CUTR/NICR faculty and staff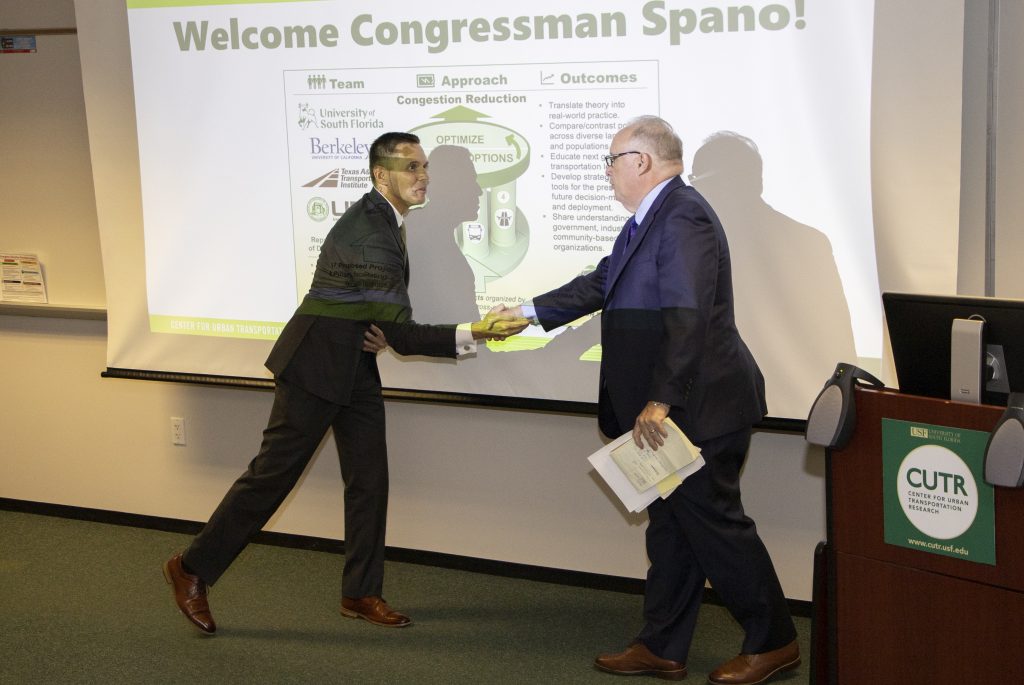 Congressman Spano meets USF NICR Tech Transfer Assistant Director Philip Winters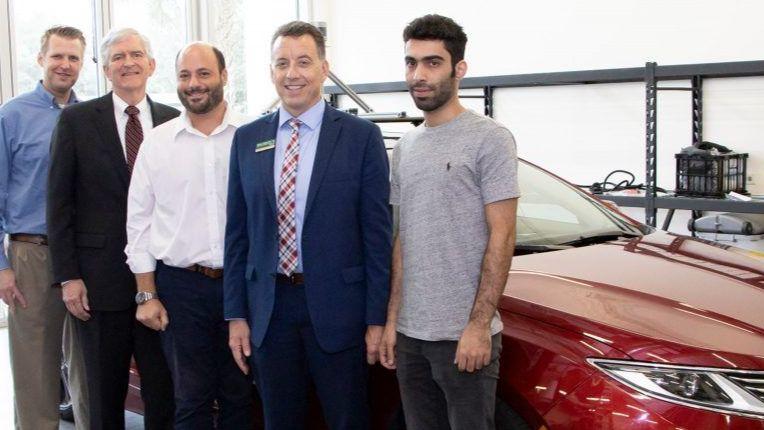 Congressman Webster with members from the autonomous car lab
Meet the CATS Lab Team!
NICR Explores I-4 Corridor TSMO Research Opportunities
For the last few years, MetroPlan Orlando has worked with metropolitan planning organizations in the I-4 corridor to promote the application of Transportation Management and Operations (TSMO) strategies. NICR Director
NICR Director and Susan A. Bracken Faculty Fellow Xiaopeng Li, Ph.D. and NICR Senior Program Manager Kristine Williams, AICP met with Eric Hill, Director of Transportation System Management and Operations for MetroPlan Orlando, to discuss how the National Institute for Congestion Reduction (NICR) at CUTR could contribute to this effort. The group agreed to work together in the coming months to identify ways that this growing regional coalition could collaborate with NICR to advance TSMO on the corridor.


Growing travel demand on the I-4 corridor continues to cause congestion on this critical east-west connection in Florida, making it an ideal candidate for TSMO research and pilot projects. Stay tuned for more developments on this exciting collaboration!
Virtual meeting with Eric Hill, Director of Transportation System Management and Operations for MetroPlan Orlando
NICR Student Spotlight: Taylor Dinehart
Taylor is currently a graduate assistant at the Center for Urban Transportation Research and provides support to the National Institute for Congestion Reduction (NICR).
Taylor Dinehart has always been interested in public service and in improving the lives of others. After serving in the military, she earned a Master of Urban and Regional Planning and is now pursing a Master in Public Health as USF. Her goal is to complete her degree and begin a career at the intersection of public health and urban planning in the Tampa Bay Area. She dreams of a day when she can point to a street, intersection, park, or block and assert that she helped in making it more safe, healthy, and beautiful for the community. She is passionate about researching and expanding multimodal transportation, walkability, mixed-use zoning, green space, and social justice.
Why did you initially go into the military? This is a bit of a long story, but the short version is that I actually wanted to be a fiction writer. Graduating from high school, I didn't feel that I had enough life experience to be good at building worlds and writing compelling characters and emotions. I just hadn't really done anything yet, and I didn't want to just regurgitate what other authors had written. I didn't have a lot of knowledge about the military at all, but I thought that it would be a good place to meet people, see the world, and collect experiences. This was before 9/11, by the way!
When I was a freshmen and in ROTC, 9/11 happened and plunged us into war. This started me on a life I wasn't expecting: I ended up as an attack pilot and I deployed into combat. Writing a book went out of the window, and I really could only focus on this stressful life (which I ended up being really good at and loving!) and trying to protect and care for my soldiers.
Why transportation? Transportation is such a huge part of urban planning. While I would like to be more of a jack-of-all-trades planner in the long run, I think any planner worth their salt should have a really firm grasp of transportation and how it affects cities and communities. I ended up at CUTR because I took a graduate course in multi-modal transportation with Kristine Williams while I was working on a graduate certificate at the Patel School of Global Sustainability at the University of South Florida. She liked the work I did on a project we completed for Manatee County and asked me if I would be interested in working for her. Since I am relatively new to Florida and still looking for a full-time job, I thought that the experience of working for CUTR and the connections and network I can build along the way could really help me reach my career goals.
What do you hope to do with or in public health? I think urban planning and public health are closely linked, so I would like to work in the urban planning sector and transportation, but I want to focus on making sure that plans and policies always keep public health at the forefront.
What are some of your hobbies? I have three English setters which I love, so I like to go on long runs and hikes with them! I love to travel and explore and that includes mini-road trips throughout the United States and all the way to traveling to remote world destinations. I like to snow board a little in the winter. I read a ton. I like artsy crafty type activities, so I am always trying to draw or paint or sew although I am only "okay" at each of those. And I love to find new breakfast and coffee places! …but I haven't been doing that because of COVID.