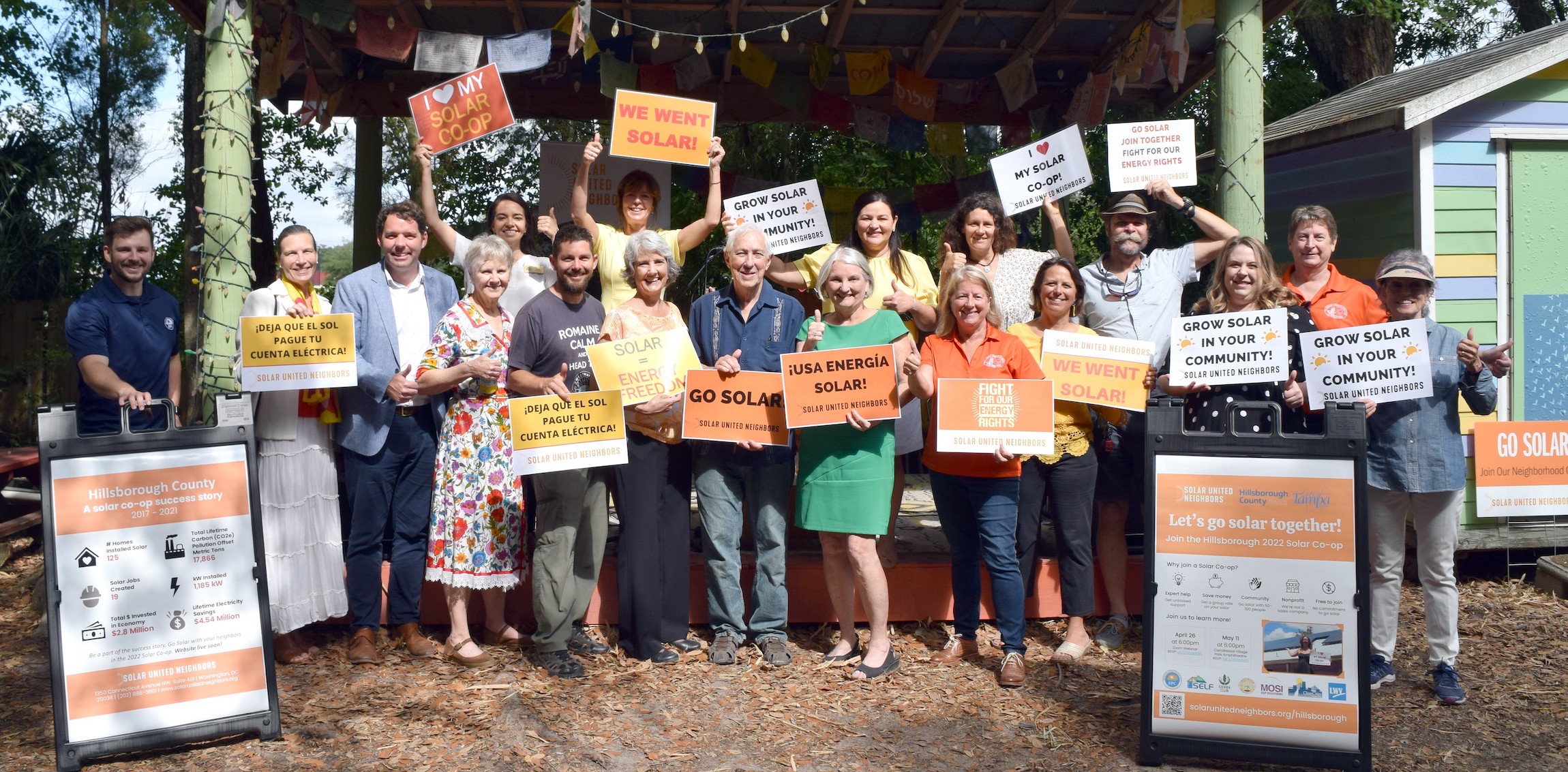 Tampa Bay Clean Cities joins Solar Champions for launch of the Hillsborough 2022 Solar United Neighbors Co-op
CUTR research associate and TBCCC co-coordinator Austin Sipiora joined Hillsborough County, City of Tampa representatives, and solar non-profit groups at Sweetwater Organic Community Farm to announce the launch of a solar co-op in the county. Solar United Neighbors is a non-profit organization that helps communities and residents implement solar technologies. Membership in the co-op provides opportunity to access competitive pricing on solar panels, assistance with navigating the solar process, and support from a built-in network of solar experts and enthusiasts.
CUTR wins AASHTO award
CUTR's FDOT project Pilot Implementation for Preventing Incorrect Turns at Highway-Rail Grade Crossings won an AASHTO supplemental award in the Safety, Security, and Emergencies category.
Congratulations to the team: Pei-Sung Lin, Ph.D. (PI), Zhenyu Wang, Ph.D. (Co-PI), Abhijit Vasili, Ph.D. (former research assistant), and Runan Yang, Ph.D. (former research assistant).
Abstract: Incorrect turns onto railroad tracks may occur if a highway-rail grade crossing is close to an intersection or a freeway on-ramp. This research project aimed to evaluate three low-cost countermeasures to prevent incorrect turns onto railroad tracks: (1) elimination of potentially misleading pavement markings and signs before railroad crossings, (2) implementation of straight arrow pavement markings with guidance information before railroad crossings, and (3) installation of Qwick Kurb to prevent drivers from making intentional U-turns at railroad crossings. A surrogate safety measure, hesitation rate in the upstream of at-grade railroad crossings, was developed to represent the risk of incorrect turns onto railroad tracks. A before-after study was conducted to collect and compare the safety measure before and after implementation of proposed countermeasures at eight study sites in Florida Department of Transportation (FDOT) Districts 1, 4, and 7. The study results showed that (1) the replacement of continuous right-turn or left-turn arrows with straight arrows plus guidance information on pavement can effectively prevent incorrect turns onto railroad tracks;
(2) the effectiveness of using straight arrows plus guidance information pavement markings before railroad crossings is more significant at night than during daytime to prevent incorrect turns of vehicles onto railroad tracks; (3) overall, the proposed countermeasures can reduce hesitation rates by 85% in daytime and 97% in nighttime, at a confidence level of 99.9%; (4) the effectiveness of straight arrows plus guidance information pavement markings may be influenced by external factors, such as upstream driveways near railroad tracks and the presence of existing countermeasures (dynamic envelope, etc.); and (5) there were zero incorrect U-turn observations after the installation of Qwick Kurb devices. Based on the research findings, the research team recommended implementation of the pavement markings of straight arrows plus guidance information pavement markings on exclusive turn lanes upstream of at-grade crossings where the risk of incorrect turns exists. Qwick Kurb is suggested to be installed at highway-rail grade crossings where frequent U-turns occur.
Electric school bus demo & ride
CUTR's Tampa Bay Clean Cities Coalition partnered with the City of Largo, Pinellas County Schools, Pinellas County School Board, and Florida Transportation Systems (FTS) to host an electric school bus demonstration and ride. Speakers highlighted the environmental and economic benefits of electric buses to the region including their ability to reduce harmful NOx emissions and improve local air quality. Members of the public, school board members, electric officials, local governments, and fleet directors from around the region joined TBCCC for the event. The demonstration showcased both the clean energy and operational capabilities of the electric bus as it looped around Largo Central Park.
CUTR visits Jacksonville Regional Transportation Center
In late April, CUTR employees Paul Goyette and Stephanie Lewis met with the Jacksonville Transportation Authority's (JTA) operations training team to tour the Jacksonville Regional Transportation Center and discuss ways to enhance their existing bus operator training curriculum. "We were very impressed with their existing program and each trainer's delivery style," said Ms. Lewis. "We are excited about partnering with JTA over the next several months."
Events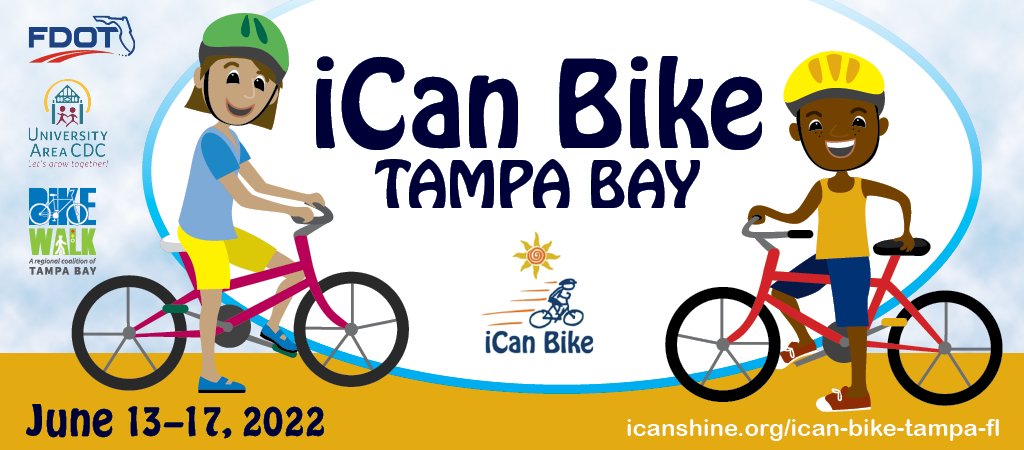 iCan Bike Camp - Tampa Bay


Volunteers Needed! This bike program teaches two-wheel biking skills to people with disabilities. *NO PRIOR EXPERIENCE WORKING WITH PEOPLE WITH DISABILITIES IS NECESSARY*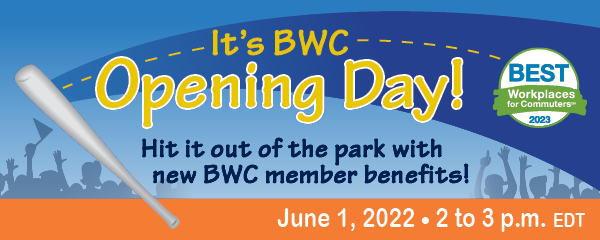 Best Workplaces for Commuters Opening Day

Best Workplaces for Commuters (BWC) will begin accepting new applications and renewals for the 2023 List on June 1, 2022. Join us to learn about Best Workplaces for Commuters, and why you should be included on the BWC List! Learn about the benefits of joining BWC and the requirements for meeting the Standard of Excellence for offering outstanding commuter benefits to employees and students.
Date: Wednesday, June 1, 2022
Time: 2:00pm - 3:00pm, EDT
Who Should Attend?
Public or private employers, universities and colleges, sites with multiple employers and existing Best Workplaces for Commuters members and partnering organizations.
Speakers:
Julie Bond, Best Workplaces for Commuters Program Manager
Phil Winters, TDM Director, Center for Urban Transportation Research



FPTA/FDOT/CUTR Professional Development Workshop & Transit Safety and Operations Summit

Registration is open for the 2022 FPTA/FDOT/CUTR Professional Development Workshop & Transit Safety and Operations Summit to be held on June 6-8, 2022 at the Embassy Suites-USF in Tampa, Florida. This unique professional development workshop is hosted by the Florida Public Transportation Association, the Florida Department of Transportation and the USF Center for Urban Transportation Research.The Workshop is for mid-level managers, supervisors, trainers, and other key staff currently employed by Florida public agencies (e.g.: Florida transit systems, FDOT, etc.), Community Transportation Coordinators, planning agencies, transportation providers, and/or FPTA members.


Recently Published: "Data-Driven Computation of State-Dependent Passenger Car Equivalency for Multiple Truck Lengths" - Eren Yuksel, Ph.D., Xiaopeng Li, Ph.D.
Accepted for Publication: CUTR's Vishal Kummetha successfully submitted a chapter in Elsevier's Advances in Transportation Policy and Planning.
Accepted for Publication: Sisinnio Concas' team had two papers accepted for publication: "A Longitudinal Study of the COVID-19 Pandemic Impact on Activity Travel Using Connected Vehicle Data" and Omkar Dokur's "Securely Sharing and Visualizing Connected Vehicle Analytics: THEA CV Pilot Performance Evaluation."
Accepted for Presentation: Vishal Kummetha was accepted to present at the RSS 2022 conference. Vishal's paper "Driver Classification Using Self-reported, Psychophysiological, and Performance Metrics within a Simulated Environment" was also accepted to the Journal of Big Data Analytics in Transportation.
CUTR Milestone Anniversaries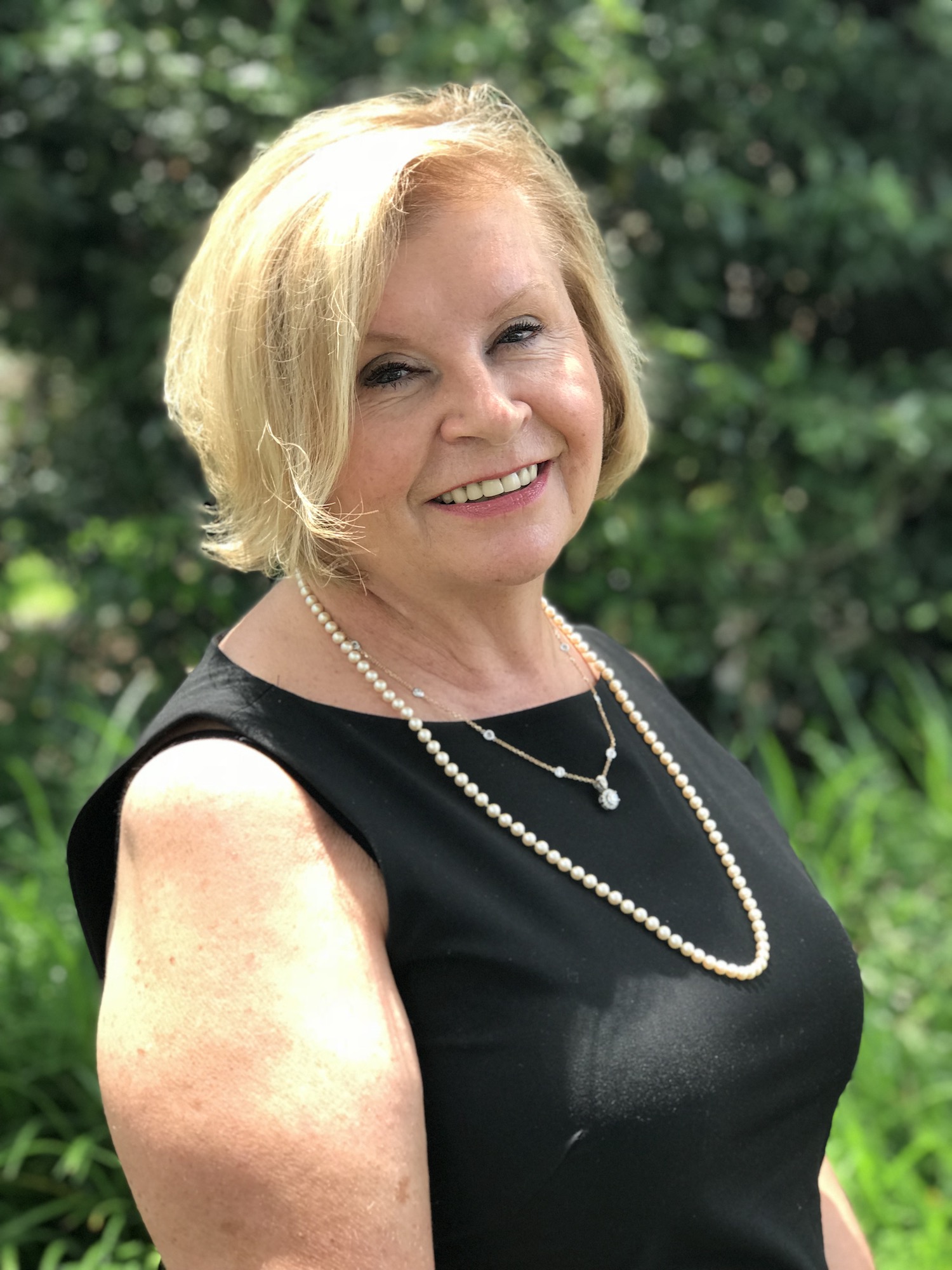 Roberta Yegidis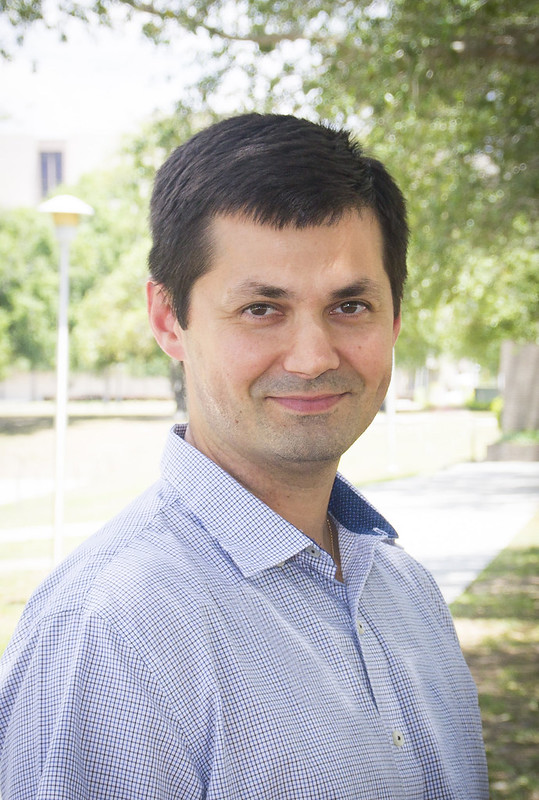 Alexander Kolpakov
Congratulations to Lizette Charriez (15 years), Alexander Kolpakov (20 years), and Roberta Yegidis (10 years)!
Donna Everhart-Reno retires from CUTR


After 27+ years, Donna Everhart-Reno has retired from CUTR. Donna managed travel for over 130 employees and wore many hats to ensure every trip was correct. "As her supervisor for 15 years, Donna was CUTR's travel guru. She was extremely detailed in her work and was the go to person for all travel related-questions. She will be missed!" wrote Arunima Bagui.

We hope Donna has a fabulous time with her child, grandchildren, and husband as they explore beaches and retirement! Congratulations, Donna, and thank you!
Wilson Lozano is a research assistant and Ph.D. student in computer science and engineering. After graduation Wilson hopes to continue in academics as a CSI professor and continue his researcher with AI and human behavior. Wilson is focused on assistive technologies for older adults. In addition, Wilson also wants to research more on human travel behavior data.


When Wilson isn't studying, he enjoys going to the gym and salsa dancing. Currently, Wilson is learning to dance the bachata. Born in Columbia and raised in Puerto Rico, Wilson is very proud of his Hispanic heritage.
In 1988, the Florida Legislature created the Center for Urban Transportation Research at the University of South Florida (§334.065, Florida Statutes). CUTR is a part of the College of Engineering at the University of South Florida, in Tampa, Florida. Since its inception, CUTR has become internationally recognized in transportation research, education and technology transfer/training/outreach center, with a focus on producing products and people. Our work supports transportation agencies, the transportation profession and community, policy makers, and the public. CUTR provides high quality, objective expertise in the form of insightful research, comprehensive training and education, effective technical assistance and in-depth policy analysis, that translates directly into benefits for CUTR's project sponsors. CUTR's faculty, researchers, and students, combines academic knowledge and extensive "real world" experience in developing innovative, implementable solutions for all modes of transportation. The multidisciplinary research faculty includes experts in engineering, planning, computer science, economics, public policy, public health, and geography. CUTR logs nearly $20 million per year in expenditures through contracts and grants to support its research, education, training and technical assistance missions.