"How long, O Lord, how long? Will you forget me forever?"


-- Psalm 13

The children of Israel went through a long difficult period of history after the fall of Solomon's empire. On one hand the wealth of the nation was being consolidated into fewer and fewer hand, and the poor were being exploited, and on the other hand the two nations of Judah and Israel, the two halves of Solomon's empire, were under constant threat from enemies. The people truly wondered whether the God who had led them from Egypt and had given them the law still cared about them.

Psalm 13 may reflect this period of long malaise, or it may be the prayer of an individual in their own personal hardship. Truly people often feel forgotten by God, lonely, empty, hopeless, or afraid, even in the best of times. It is a universal experience, and it can be an enduring one. Personal prosperity is not immunity. It is only the fantasy of the needy that the prosperous are happy.

The cross and the resurrection speak good news into this situation. Jesus clearly declares to us that even in the midst of great hardship, God has sights on something beautiful. God's love is sure, even when hard times drag on. Jesus' cross also speaks to us of a different understanding of God's favor. For Jesus thriving was not having financial, family and personal security. For Jesus thriving was being actively engaged in loving others, especially those who need compassion most despearately. When we show love in the world, we know the presence of God, for God is love.

My ongoing prayer is that we will bear up in this time of pandemic. This pandemic has highlighted so many other problems: need for racial healing, natural disasters related to climate change, disparity in wealth and access to education and health care, and a seemingly broken political system. But this pandemic does not take away our ability to show love, and if we can still show love, be it through telephone, Zoom, cards, giving to worthy causes, volunteering using safe guidelines, or any other way, if we can still show love, God has certainly not abandoned us. God is right here with us in this pandemic for as long as it lasts.

Have a blessed week everyone,
Father John
Sunday Worship is on YouTube


The Service is available after 9:50 am.
Like all our parish videos, it can be found on our YouTube Channell


https://bit.ly/steyoutube

.
The CHP
Gold
Party
L
A
S
T
C
H
A
N
C
E
We have until 4 PM This Friday to buy our gift basket and bid on items. One can go directly to the CHP location to buy a basket. Consult the website for times!
https://communityhelpingplace.org/
SPARKLING WINE, CHARCUTERIE, AND TRUFFLES, OH MY!

In the past, many of you have attended the Gold Party, which is the major fund-raising event for The Community Helping Place. This year, due to restrictions caused by Covid-19, the Board thought it was unwise to host a large gathering. However, the event is still happening! Buying a Gold Party in a Basket will substitute for the usual sit-down dinner event which we have enjoyed in the past. The basket, which contains sparkling wine, charcuterie, and truffles can be ordered online, and picked up at several different sites, prior to the virtual party on October 2 nd . More detailed information can be found online at www.communityhelpingplace.org. Purchasing a basket was designed to be a big part of this effort and we, as board members are asking for your help.
Martha Roberts, Pam Jones, and Fr. John
We raised $2,500.00 for the Gold Party!
Thank you to everyone who contributed!
Our parish once again is a leader in Service in our Community!
Thanks be to God!

Friday, October 2
nd
A vestry person will be arriving at your door
with something tasty!
Thank you,
Stewardship Committee
St Elizabeth giving bread to the hungry
Giving is
What
We
Do!
Stewardship 2020
From Ben Wallace, Parish Treasurer

Stewardship takes many forms. Saint Elizabeth's parishioners have always been generous in the time that they have given to support and care for many charitable organizations in our community.

Over time we have given to the Community Helping Place Thrift Store, Food Pantry, and Medical Clinic through Board participation and volunteers staffing day-to-day operations. Other examples include Jeremiah's Place, Enota Casa and NOA. Within the Parish our members provide congregational care to others with meals in time of need, Peacemaker's make Prayer Shawls for those who need comfort in times of personal distress. The Altar Guild and the Flower Guild give selflessly of their time in support to our Church services.

Over the years the members of our Saint Elizabeth's family have given generously financially. These contributions enable us to support our local outreach programs, as well as, support the greater Diocese in its initiatives. The pledge contributions that we make annually allow us to have a fully robust church with a full-time Rector, an organist, a sexton, a nursery and administrative support. In addition, what has been given financially has provided the means to undertake many projects over the past eighteen months or so to maintain and improve the safety and spiritual beauty of our humble home.

The year ahead of us will present some uncharted waters but I trust that if we continue to give as we always have done we will prevail.

Peace to All,
Ben Wallace
Y O U R P H O T O G R A P H S N E E D E D F O R
A V I R T U A L
Blessing of the animals
This Sunday, October 4th

during the Sunday Service
Please email by Friday at 5 PM
your pet / animal pictures, or a selfie with your animal,
and their names to:
StElizabethDahlonega@gmail.com
SUBJECT: Blessing of the Animals
Outdoor In Person Worship
Coming to St. Elizabeth's!
Phase One Regathering
●
Saturday, October 3rd
at
10 AM
●
Tuesday, October 6th
at
6 PM
●
Saturday, October 10th
at
10 AM
●
Tuesday, October 13th
at
6 PM
The Diocese has authorized and the Vestry had approved worship services to be held outside under canopies following very careful safety outlines provided by the diocesan taskforce. Both designing, implementing, and attending these meetings require preparation. Here are some of the details.
We can have up to 9 individuals or couples who shelter together at each meeting.
People must sign up ahead of time to attend. We will rotate so that all who wish may attend a service before we repeat.
Masks and six feet distance will be required at all times. We do this because they will know we are Christians by our love, by our love.
The code word "ratatouille" will be used to gently remind people to wear their mask correctly or resume 6 feet distance.
Bathrooms will not be available and there will be no food or drink
We are asking people to try and bring their own chairs. Metal chairs are available for those who cannot.
Hand sanitizer will be available both when entering and leaving the meeting.
Please do not come if you have fever or other symptoms, or have been exposed to someone who was positive to coronavirus in the last 14 days. Please call in as soon as you need to cancel so others may attend.
Sign up beginning by e-mail, text, or call to Gladys (678) 549-1529, stelizabethdahlonega@gmail.com or Father John (914) 512-8156, John@joyfulrumblings.net.
You will receive an email with information about the service, or if you do not use email ask to be called so someone can go over the procedures.
We also need volunteers to help set up, take down, and sanitize the facility. Please volunteer using the same method.
Thank you to our Transition Committee and to the Vestry who have worked hard to devise these plans. If they are successful they may continue, and as guidelines change future opportunities may expand.
This Tuesday at 7:00 PM!
But reading the Book is not a requirement for participation

The Second Book Group is Tuesday, October 6.
You do not have to read the book to attend.
To Sign up for this book group go to
https://bit.ly/steracialhealing

Who Might you Invite to Also Attend?
Sunday, October 11, 2020
Blessing of the Prayer Shawls
The Piecemakers continue their ministry of knitting. Come join us at worship on Oct. 11 when these shawls will be blessed in the service! Come join us in the prayers and blessing!
All Saints' Sunday: November 1, 2020
Send us Pictures of those you wish to Commemorate and we will place them in the Online Worship!
Please include their name as you would like ti to be shown in the bulletin and in worship. Email to: stelizabethdahlonega@gmail.com
Pictured above is St. John Henry Cardinal Newman. He was on of the leaders of the Anglican Church Catholic Revival in the early 1800's who later converted to the Roman Church.
Call for Vestry Nominations
After prayerfully consideration of our parish mission and the gifts of people in our parish do you have a nomination for vestry? Perhaps you are feeling the call to serve? Please consult the information we provide on the eligibility for and responsibilities of vestry members at this
LINK
. and the job description. Then suggest your name to the vestry by
October 5th
. It is important to discuss your nomination with the person you desire to nominate. You may make your nomination by emailing or calling the church. stelizabethdahlonega@gmail.com or leaving a message at (706) 864-5423.
UPCOMING
EVENTS AND ACTIONS COMING UP SOON
November 11
TIDINGS SCHEDULE
Our next issue of TIDINGS will be published in November, before Thanksgiving. If you have a story idea for us or would like to submit an article/column, please touch base with Margo Booth, Tidings@stelizabethepiscopal.com, 770-654-7899. Deadline for the issue is Nov. 11. We are especially looking for stories about parish activities and personal interest stories about our members, but are open to any story ideas you think would be of interest to parishioners.
Use the Parish Calendar on the Webpage
To access all our online Activites
---
Visit our website:
http://www.dahlonegachurch.com
---
1- Click on CALENDAR on the header menu
2- Then click on the AGENDA tab to scroll a list of activities
3- Click on the event to see directions how to connect
SUNDAY SERVICE WATCH PARTY
Sundays at 9:45 am
Join us, while at the
comfort
of your home and watch Sunday service together!
ZOOM meeting:
https://zoom.us/j/525158989
---
SUNDAY COFFEE HOUR
Sundays at 10:45 am
Come see how others in the Parish are doing!
ZOOM meeting:
https://zoom.us/j/525158989
---
ADULT SUNDAY SCHOOL
Sundays at 6 pm
We are using a Bible Study on the Way of Love
ZOOM meeting:
https://zoom.us/j/315535123
---
FEMALES AT BIBLE STUDY
Thursdays at 11 am
All welcome to FABS in these extraordinary!
ZOOM meeting:
https://zoom.us/j/315535123

We Pray for the sick and other needs:
Alice, Sue, Devon, Davis, Pam, Elise, Jackie, Natalie, Paul,
Rosa, Pat, Pete, Henry, Angie, Lynda, Terry, Jenna, Pat,
Christy, Keegan, Ginger, Christina, Robert, Richard, David,
Dorothy, Margaret, Antoinette, Carson, Sharon, Sebastian, Ily and Judy.
Show that you care
In a time of social isolation, what could be more welcome than receiving your personal message written inside a card created by artists in our church community?
..................
Elaine Clark and Rosalie Jensen have donated handmade cards to be sold in the nave to benefit the Creations Keepers account, set up by Ben Wallace to support our Certified Backyard Habitat.
..................

Each card is approximately 5" x 7" and includes an envelope. Suggested contribution per card $5.
An Angel Watches Over

The angel in the picture is watching over the Kitty Memorial Garden in our front yard. Please be grateful for your animal companions as they are blessed during the Sunday church service on October 4th.

Thanks, Rosalie
---
St. Elizabeth's Episcopal Church is a NWF Certified Wildlife Habitat
In Thanksgiving to Julie & the Choir...
Saint Elizabeth's Episcopal Church's
Artists & Photographers
are donating the proceeds from the sale of their work
displayed in the Art Gallery at the Boyd Hall to
St. Elizabeth's Music Fund
Thank you for your support!
---
Please, make check payable to:
St. Elizabeth's Episcopal Church, and write MUSIC FUND in the memo line
Jill Hayes, Melissa Lach, Alice Moore-Wherry, Gladys & Ben Wallace, Lara Lowman, Mike Duke and Jarell Jones
For participating in making the start of 2020 Stewardship Program with love and a smile.
---
Email us if you want to recommend someone to thank for in our Parish.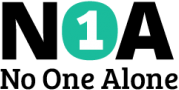 Needs:
●
Canned goods
●
Bedding sheets
●
Towels
●
Wash clothes
●
Toilet paper
●
Paper towels
●
Antiseptic wipes
---
Anyone wishing to continue to donate items for NOA may feel free to drop off such items at:
c/o Betty & Shirley
26 Blue Ridge Overlook Drive, Dahlonega, GA 30533
- Please call Betty first at 706-344-7100
to let us know you are coming so the garage door will be open.
- There is a plastic bin along the left hand wall of the garage for you to put things for NOA in.
Thank you so much for thinking of others in these difficult times. --- Betty Greene ---
Community Helping Place of Dahlonega
● Dental Floss ●

Toothpaste for sensitive teeth

●
A U G U S T
Community Helping Place of Dahlonega
Our Food Pantry is in need of the following:
● Canned meat: chicken, tuna, Ravioli, spaghetti & meatballs, etc. ● Canned green beans ● Canned soup ● Jelly ●
If anyone so desires, our Personal Care and Baby Pantry have some needs as well:
●
Shampoo
●
Conditioner
●
Liquid body soap
●
Diapers
(size 4, 5 & 6)
,
we do not need smaller sizes
●
Wipes
●
---
We are gratefully appreciative of any and all that is given to CHP.
Please consider a donation to the Community Helping Place through Amazon Smile!

When donating for the Summer Food Program, please specify that when you drop it off.

The Food Pantry is open Mon, Wed, Fri 10:00 a.m. - 1:00 p.m.
Items can be delivered directly to: Community Helping Place, 1127 Highway 52 East (The Rock House)
During the COVID-19 pandemic all our events will be broadcast and streamed through Facebook, YouTube and/or Zoom.com. Please visit our website:
http://www.dahlonegachurch.com
1- Click on CALENDAR on the header menu
2- Then click on the AGENDA tab to scroll a list of activities
3- Click on your activity selection to be able to connect with our streaming