"... Whether I come and see you or am absent and hear about you, I will know that you are standing firm in one spirit, striving side by side with one mind for the faith of the gospel, and are in no way intimidated ..." (From Philippians Chapter 1)

Liz Mangum read the Epistle in last week's service and she shared this passage from the text with me. She said it spoke to her directly about the current situation. She would so like to see us in person, and though she can use Zoom, it does not help her nearly as much as in person meeting. This Biblical passage expresses the sentiments of her heart. Whether she is with us, or absent, she knows that we are all standing firm in one spirit for the faith of the gospel.

I want to say "Amen." This time is very hard, especially as it drags on, and the natural human temptation is to simply stop doing what is wise because we are tired. But as the Book of Proverbs teaches us to pursue wisdom above all else, we try to make wise choices, even in this trying pandemic, to honor and value life and health.

Also I am glad to announce that there is now an option to worship in person outdoors following precautions. You can read about our outdoor services that begin Saturday October 3rd. There are many procedures for wise safety's sake that we will follow, and we will need to sign up for the worship as the space is limited, but it is an opportunity to worship together outdoors for those of us for whom it makes sense.

Last but not least I am making a huge appeal for selfies with your pet! We will show them in the worship on October 4th and all the animals, including the animal ones will be blessed. See the announcement below.

Have a blessed week everyone.
Father John
Sunday Worship is on YouTube


The Service is available after 9:50 am.
Like all our parish videos, it can be found on our YouTube Channell


https://bit.ly/steyoutube

.
Outdoor In Person Worship
Coming to St. Elizabeth's!
Phase One Regathering
Saturday, October 3rd at 10 AM * Tuesday, October 6th at 6 PM * Saturday, October 10th at 10 AM * Tuesday, October 13th at 6 PM
The Diocese has authorized and the Vestry had approved worship services to be held outside under canopies following very careful safety outlines provided by the diocesan taskforce. Both designing, implementing, and attending these meetings require preparation. Here are some of the details.
We can have up to 9 individuals or couples who shelter together at each meeting.
People must sign up ahead of time to attend. We will rotate so that all who wish may attend a service before we repeat.
Masks and six feet distance will be required at all times. We do this because they will know we are Christians by our love, by our love.
The code word "ratatouille" will be used to gently remind people to wear their mask correctly or resume 6 feet distance.
Bathrooms will not be available and there will be no food or drink
We are asking people to try and bring their own chairs. Metal chairs are available for those who cannot.
Hand sanitizer will be available both when entering and leaving the meeting.
Please do not come if you have fever or other symptoms, or have been exposed to someone who was positive to coronavirus in the last 14 days. Please call in as soon as you need to cancel so others may attend.
Sign up beginning by e-mail, text, or call to Gladys (678) 549-1529, stelizabethdahlonega@gmail.com or Father John (914) 512-8156, John@joyfulrumblings.net.
You will receive an email with information about the service, or if you do not use email ask to be called so someone can go over the procedures.
We also need volunteers to help set up, take down, and sanitize the facility. Please volunteer using the same method.
Thank you to our Transition Committee and to the Vestry who have worked hard to devise these plans. If they are successful they may continue, and as guidelines change future opportunities may expand.
You Have One Week to Read The Book
But reading the Book is not a requirement for participation

The Second Book Group is Tuesday, October 6.
You do not have to read the book to attend.
To Sign up for this book group go to
https://bit.ly/steracialhealing

Who Might you Invite to Also Attend?
The CHP
Gold
Party
is this Week, Friday October 2 @ 6pm!
It is Time to Buy your Gift Baskets and Bid on Raffle Items at
https://communityhelpingplace.org/
SPARKLING WINE, CHARCUTERIE, AND TRUFFLES, OH MY!

In the past, many of you have attended the Gold Party, which is the major fund-raising event for The Community Helping Place. This year, due to restrictions caused by Covid-19, the Board thought it was unwise to host a large gathering. However, the event is still happening! Buying a Gold Party in a Basket will substitute for the usual sit-down dinner event which we have enjoyed in the past. The basket, which contains sparkling wine, charcuterie, and truffles can be ordered online, and picked up at several different sites, prior to the virtual party on October 2 nd . More detailed information can be found online at www.communityhelpingplace.org. Purchasing a basket was designed to be a big part of this effort and we, as board members are asking for your help.
Martha Roberts, Pam Jones, and Fr. John
We raised $2,500.00 for the Gold Party!
Thank you to everyone who contributed!
Our parish once again is a leader in Service in our Community!
Thanks be to God!
Y O U R P H O T O G R A P H S N E E D E D F O R
A V I R T U A L
Blessing of the animals
Next Sunday, October 4th

during the Sunday Service
Please email your pet / animal pictures, or a selfie with your animal,
and their names to:
StElizabethDahlonega@gmail.com
SUBJECT: Blessing of the Animals
Sunday, October 11, 2020
Blessing of the Prayer Shawls
The Piecemakers continue their ministry of knitting. Come join us at worship on Oct. 11 when these shawls will be blessed in the service! Come join us in the prayers and blessing!
All Saints' Sunday: November 1, 2020
Send us Pictures of those you wish to Commemorate and we will place them in the Online Worship!
Please include their name as you would like ti to be shown in the bulletin and in worship. Email to: stelizabethdahlonega@gmail.com
Pictured above is St. John Henry Cardinal Newman. He was on of the leaders of the Anglican Church Catholic Revival in the early 1800's who later converted to the Roman Church.
Call for Vestry Nominations
After prayerfully consideration of our parish mission and the gifts of people in our parish do you have a nomination for vestry? Perhaps you are feeling the call to serve? Please consult the information we provide on the eligibility for and responsibilities of vestry members at this
LINK
. and the job description. Then suggest your name to the vestry by
October 5th
. It is important to discuss your nomination with the person you desire to nominate. You may make your nomination by emailing or calling the church. stelizabethdahlonega@gmail.com or leaving a message at (706) 864-5423.
Stewardship & Annual Pledge Contribution
T
he Stewardship Program will kick off on Friday, October 2nd, so stay on alert for a special gift arriving at your door on that date.
A
lso, the solicitation for the 2021 Pledge Contributions will be in the mail by October 1st. Please, endeavor to return your pledges prior to

November 2nd, 2020.
Thank you,
Stewardship Committee
"The One who sings prays twice"
- St. Augustine of Hippo -
A Message from the Choir Director
Do you enjoy singing?
Have you ever wanted to be a part of the choir, but weren't sure about the commitment? Then now is the perfect time for you! I'm sure you have seen people singing the hymns for the church service, but have you noticed that not all of those singing were members of the St. Elizabeth Choir? In this time of the pandemic, you don't have to be a member of the choir to participate in our activities! Let me explain.

There are currently 4 activities that you can be involved in without actually "joining" the choir.
First, like others before you, you can sing a hymn for the online Sunday service. If you would like to do this, contact Julie Woodall at djwoodall@gmail.com.

Don't like singing alone?

Then you can participate in our virtual choir, which is just getting started. In this activity, you simply practice along with a recording, and when you feel comfortable, record yourself and submit it. It's a LOT easier than it sounds, and I have complete step-by-step instructions for you to follow. If interested, contact me at pbanderson@windsttream.net.

Not sure about your singing skills?
Or maybe you're a little rusty about reading music. Then I have a solution for you! We have a program where you can practice this from the comfort of your own home! Again, just contact me at pbanderson@windstream.net, and I will send you complete instructions. Not sure about the people in the choir? Think we're all just a little odd? Then come hang out with us for a little while and check us out. We're regular folks! We have a weekly Zoom meeting on Wednesdays at 5:00. If you are interested in joining us, contact Julie Woodall at djwoodall@gmail.com.

Finally, we hope that you will enjoy one or more of these activities
so much that you won't be able to wait for in-person church to start up so you can join us in the choir loft on Sunday mornings. Still hesitant? Our regular schedule includes rehearsal on Wednesdays from 5:15-6:30 and on Sundays from 9:00-9:45, and then, of course, the performances on Sundays at 10:00. No prior experience is necessary- the only true requirement is a desire to make a joyful noise for the Lord! Even if you decide not to join us on a permanent basis, please consider joining us for one or more of the above activities during this pandemic time.


May you and your loved ones be blessed!
Paul Anderson
CHOIR DIRECTOR
UPCOMING
EVENTS AND ACTIONS COMING UP SOON
TIDINGS SCHEDULE
Our next issue of TIDINGS will be published in November, before Thanksgiving. If you have a story idea for us or would like to submit an article/column, please touch base with Margo Booth, Tidings@stelizabethepiscopal.com, 770-654-7899. Deadline for the issue is Nov. 11. We are especially looking for stories about parish activities and personal interest stories about our members, but are open to any story ideas you think would be of interest to parishioners.
Use the Parish Calendar on the Webpage
To access all our online Activites
---
Visit our website:
http://www.dahlonegachurch.com
---
1- Click on CALENDAR on the header menu
2- Then click on the AGENDA tab to scroll a list of activities
3- Click on the event to see directions how to connect
Participate! Support your church and the people who dedicates effort Proclaiming God's Word!


SUNDAY SERVICE WATCH PARTY
Sundays at 9:45 am
Join us, while at the
comfort
of your home and watch Sunday service together!
ZOOM meeting:
https://zoom.us/j/525158989
---
SUNDAY COFFEE HOUR
Sundays at 10:45 am
Come see how others in the Parish are doing!
ZOOM meeting:
https://zoom.us/j/525158989
---
ADULT SUNDAY SCHOOL
Sundays at 6 pm
We are using a Bible Study on the Way of Love
ZOOM meeting:
https://zoom.us/j/315535123
---
FEMALES AT BIBLE STUDY
Thursdays at 11 am
All welcome to FABS in these extraordinary!
ZOOM meeting:
https://zoom.us/j/315535123
God loves you!

We Pray for the sick and other needs:
Alice, Sue, Devon, Davis, Pam, Elise, Jackie, Natalie, Paul,
Rosa, Pat, Pete, Henry, Angie, Lynda, Terry, Jenna, Pat,
Christy, Keegan, Ginger, Christina, Robert, Richard, David,
Dorothy, Margaret, Antoinette, Carson, Sharon, Sebastian, Ily and Judy.
Show that you care
In a time of social isolation, what could be more welcome than receiving your personal message written inside a card created by artists in our church community?
..................
Elaine Clark and Rosalie Jensen have donated handmade cards to be sold in the nave to benefit the Creations Keepers account, set up by Ben Wallace to support our Certified Backyard Habitat.
..................

Each card is approximately 5" x 7" and includes an envelope. Suggested contribution per card $5.
Before They Disappear

As the temperature drops, beautiful plants that brought pleasure in spring and summer months will vanish. Photograph your favorites before they disappear. Then enjoy their elegant leaves and colorful blooms all winter long, remembering the Master hand that created them.
Thanks, Rosalie
---
St. Elizabeth's Episcopal Church is a NWF Certified Wildlife Habitat
In Thanksgiving to Julie & the Choir...
Saint Elizabeth's Episcopal Church's
Artists & Photographers
are donating the proceeds from the sale of their work
displayed in the Art Gallery at the Boyd Hall to
St. Elizabeth's Music Fund
Thank you for your support!
---
Please, make check payable to:
St. Elizabeth's Episcopal Church, and write MUSIC FUND in the memo line
Rosalie Jensen
For contributing every week with interesting articles and awesome photography to the Thursday Update email!
---
Email us if you want to recommend someone to thank for in our Parish.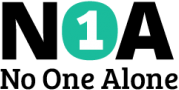 Needs:
●
Canned goods
●
Bedding sheets
●
Towels
●
Wash clothes
●
Toilet paper
●
Paper towels
●
Antiseptic wipes
---
Anyone wishing to continue to donate items for NOA may feel free to drop off such items at:
c/o Betty & Shirley
26 Blue Ridge Overlook Drive, Dahlonega, GA 30533
- Please call Betty first at 706-344-7100
to let us know you are coming so the garage door will be open.
- There is a plastic bin along the left hand wall of the garage for you to put things for NOA in.
Thank you so much for thinking of others in these difficult times. --- Betty Greene ---
Community Helping Place of Dahlonega
● Dental Floss ●

Toothpaste for sensitive teeth
A U G U S T
Community Helping Place of Dahlonega
Our Food Pantry is in need of the following:
● Canned meat: chicken, tuna, Ravioli, spaghetti & meatballs, etc. ● Canned green beans ● Canned soup ● Jelly ●
If anyone so desires, our Personal Care and Baby Pantry have some needs as well:
●
Shampoo
●
Conditioner
●
Liquid body soap
●
Diapers
(size 4, 5 & 6)
,
we do not need smaller sizes
●
Wipes
●
---
We are gratefully appreciative of any and all that is given to CHP.
Please consider a donation to the Community Helping Place through Amazon Smile!

When donating for the Summer Food Program, please specify that when you drop it off.

The Food Pantry is open Mon, Wed, Fri 10:00 a.m. - 1:00 p.m.
Items can be delivered directly to: Community Helping Place, 1127 Highway 52 East (The Rock House)
During the COVID-19 pandemic all our events will be broadcast and streamed through Facebook, YouTube and/or Zoom.com. Please visit our website:
http://www.dahlonegachurch.com
1- Click on CALENDAR on the header menu
2- Then click on the AGENDA tab to scroll a list of activities
3- Click on your activity selection to be able to connect with our streaming