Loving People in Election Season
I was raised in a conservative Presbyterian church that taught strict Calvinistic Reformed Theology. One of the teaching we learned was called "Total Depravity". This means that human beings have fallen so deeply that there is nothing they can do to please God on their own effort. It's an austere doctrine and one most people today find extreme.
As a teenager growing up in Mississippi in the 1960's and 1970's, witnessing the horrors of the Vietnam conflict, the potential for mutual assured nuclear annihilation, the blatant cruelty and mistreatment of black people by upstanding Christian citizens, sometimes dressed in sheets, I completely bought into the doctrine of Total Depravity. From my perspective a casual observance of humanity seemed to corroborate it.
When I became an Episcopalian I encountered the idea that the goodness in humanity is not obliterated by sin. It is why the Anglican Church is more pastoral than doctrinal. Yes, we believe humanity desperately needs a savior, but we do not believe that the goodness God created and sees in humanity has been totally destroyed. We can see that goodness in the acts of kindness humans do towards one another, the art they create, the tenderness they can feel towards children and animals, and in another thousand places. In that way Anglicanism struck me as more appealing, insightful and hopeful.
However, during election time I am always tempted to go back to the doctrine of Total Depravity. I am tired of the posturing. I am tired of the winning at all cost even if that price is all semblance of honesty, self awareness, and personal integrity. I am disgusted that people have real problems to solve yet we are absorbed by these power games.
Humanity needs reform. We do not live up to our potential. Humanity does have a sin problem. But I want to believe that even in election time there are still many indications of the enduring goodness and love God has placed within our being, After all the truth we see in Jesus is powerful: we are special to God; God believes in us; God is willing to do everything possible to nudge, urge, even shove us down the path to our spiritual and loving potential.
Can I find a balance, seeing both the need to reform, but not losing sight of the goodness in God's human creation? Can I accept that all of us do need the humility and willingness to repent and reform, but also that God made us love-able in our very being, unconditionally? I resolve to consume a lot less news and to say a lot more prayers. With Jesus' help I can love people even in election season, even the partisans, mainly because I have experienced God's love for me. After all, most of you will have missed this, but I have a few areas I need to reform just like those dang partisans.
Many blessing,
Father John
The First Book Group is This Tuesday.
You do not have to read the book to attend.
To Sign up for this book group go to
https://bit.ly/steracialhealing
Who Might you Invite to Also Attend?
The
Tidings
is available Online!
Make your favorite beverage and click
Here




Sunday Worship is on YouTube


The Service is available after 9:50 am.
Like all our parish videos, it can be found on our YouTube Channell


https://bit.ly/steyoutube

.
Online EfM Group
(Education for Ministry)
run by two mentors at St. Clare's Blairsville
beginning in September
All Classes Online
This is committed program that helps people learn about Christian Faith and learn how to think theologically. There are many people in our parish who have graduated from the program, though it has evolved somewhat from the time it was offered at St. E's. There is a cost, and scholarships are available. It is a commitment of time both for meetings and study. The focus is to enrich lives and many people testify that it can be transformative. If you would like more information about the class you can click this
link
. Included in that link are the brief bios and the telephone numbers of the group mentors.
Would you Like to help our Parish
Sponsor the
CHP Gold Party?

Father John is asking for contributions to the Discretionary fund so that our church can sponsor the event at a significant level. However your contribution at any level is appreciated. Here are the levels. You can text Father John for more information. Please make the check to the discretionary fund and send it to the Treasurer. Father John will not know the amount anyone contributes.
Platinum $10,000 :: Gold $7,500 :: Silver $5,000 :: Bronze $2,500 :: Friend $1,000
Sunday Service
WATCH PARTY

You still have the option to watch the service on your own beginning at 9:45 AM each Sunday
Sunday, August 23, 2020 @ 10 AM
UPCOMING
EVENTS AND ACTIONS COMING UP SOON
Mark Your Calendars for the




Jeremiah's Place Spaghetti Supper
Thursday, August 25th from 5 to 7:30 PM
Curb-side pick-up Take-out Only

You can learn more following this link.
https://lumpkincountyhomeless.org/spaghetti-supper/
You can buy tickets at the event or online or by calling the Jeremiah's Place office.
TIDINGS

|

August 2020


Read our current news by clicking on the link below:
https://stelizabethepiscopal.com/news/
---
TIDINGS SCHEDULE
Our next issue of TIDINGS will be published in November, before Thanksgiving. If you have a story idea for us or would like to submit an article/column, please touch base with Margo Booth, Tidings@stelizabethepiscopal.com, 770-654-7899. Deadline for the issue is Nov. 11. We are especially looking for stories about parish activities and personal interest stories about our members, but are open to any story ideas you think would be of interest to parishioners.
Use the Parish Calendar on the Webpage
To access all our online Activites
---
Visit our website:
http://www.dahlonegachurch.com
---
1- Click on CALENDAR on the header menu
2- Then click on the AGENDA tab to scroll a list of activities
3- Click on the event to see directions how to connect
ADULT SUNDAY SCHOOL
Sundays at 6 pm
We are using a Bible Study on the Way of Love
ZOOM meeting:
https://zoom.us/j/315535123
---
SUNDAY COFFEE HOUR
Sundays at 10:45 am
Come see how others in the Parish are doing!
ZOOM meeting:
https://zoom.us/j/525158989
---
FEMALES AT BIBLE STUDY
Thursdays at 11 am
All welcome to FABS in these extraordinary!
ZOOM meeting:
https://zoom.us/j/403891609

We Pray for the sick and other needs:
Alice, Sue, Devon, Davis, Pam, Elise, Jackie, Natalie, Paul, Rosa, Pat, Pete, Henry, Angie, Lynda, Terry, Jenna, Pat, Christy, Keegan, Brian, Ginger, Karyl, Christina, Robert, Richard, David, Ily, Dorothy, Margaret, and Michael.
Show that you care
In a time of social isolation, what could be more welcome than receiving your personal message written inside a card created by artists in our church community?
..................
Elaine Clark and Rosalie Jensen have donated handmade cards to be sold in the nave to benefit the Creations Keepers account, set up by Ben Wallace to support our Certified Backyard Habitat.
..................

Each card is approximately 5" x 7" and includes an envelope. Suggested contribution per card $5.
The Miracle Generation

The typical Monarch butterfly lives a few weeks after it emerges from a chrysalis. One amazing generation emerges at this time of the year and prepares to make the hazardous trip to a Mexican jungle location to spend the winter. As flocks build up and fly south, they should reach our latitude around the first week in October. Stay tuned for reports of their progress.
Thanks, Rosalie
---
St. Elizabeth's Episcopal Church is a NWF Certified Wildlife Habitat
Medical face masks contributors
Thanks to all who shared in this gift to our neighbors.
---
TIDINGS article contributors
For your effort and creativity writing and submitting articles for our Parish magazine.
---
Email us if you want to recommend someone to thank for in our Parish.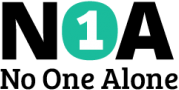 Needs:
●
Canned goods
●
Bedding sheets
●
Towels
●
Wash clothes
●
Toilet paper
●
Paper towels
●
Antiseptic wipes
---
Anyone wishing to continue to donate items for NOA may feel free to drop off such items at:
c/o Betty & Shirley
26 Blue Ridge Overlook Drive, Dahlonega, GA 30533
- Please call Betty first at 706-344-7100
to let us know you are coming so the garage door will be open.
- There is a plastic bin along the left hand wall of the garage for you to put things for NOA in.
Thank you so much for thinking of others in these difficult times. --- Betty Greene ---
Community Helping Place of Dahlonega
● Dental Floss ●

Toothpaste for sensitive teeth
A U G U S T
Community Helping Place of Dahlonega
Our Food Pantry is in need of the following:
● Canned meat (tuna/chicken) ● Canned vegetables (green beans, corn, mixed) ● Jelly ●
If anyone so desires, our Personal Care and Baby Pantry have some needs as well:
●
Shampoo
●
Conditioner
●
Liquid body soap
●
Diapers
(size 4, 5 & 6)
,
we do not need smaller sizes
●
Wipes
●
---
We are gratefully appreciative of any and all that is given to CHP.
Please consider a donation to the Community Helping Place through Amazon Smile!

When donating for the Summer Food Program, please specify that when you drop it off.

The Food Pantry is open Mon, Wed, Fri 10:00 a.m. - 1:00 p.m.
Items can be delivered directly to: Community Helping Place, 1127 Highway 52 East (The Rock House)
During the COVID-19 pandemic all our events will be broadcast and streamed through Facebook, YouTube and/or Zoom.com. Please visit our website:
http://www.dahlonegachurch.com
1- Click on CALENDAR on the header menu
2- Then click on the AGENDA tab to scroll a list of activities
3- Click on your activity selection to be able to connect with our streaming