Pandemic Desert
Have you ever been to a desert? I used to look at my grandmother's only magazine subscription, "Arizona Highways" and was captivated by the sparse bare landscapes rich in texture and nuanced light. It is still a goal of mine to spend time in a desert. The symbol of the desert is an important one which has deep roots in our Christian heritage.
The Biblical Narrative describes the children of Israel wandering in the desert for forty years before arriving at the promised land. It was a dry, lonely, quiet place. In the middle of their camp was the tent of the meeting where the presence of God was said to dwell.
After Jesus was baptized by John he went into the desert for forty days to fast and pray. It is said there he wrestled with temptations brought to him by the tempter.
When the Empire made Christianity the state religion many were apprehensive that the values of love and care central to the church would be tainted by the Empire's concern for order, control and wealth. Many of these people went into the desert to seek God and to stay true to their ideals. They are called the desert mothers and fathers and they are the beginnings of Christian monasticism.
In modern times there has been renewed interest in the spirituality of the desert mothers and fathers, and indeed in the powerful symbolism of the desert. The renowned spiritual writer, Henri Nouwen did much to revive interest with his book "The Way of the Heart" written primarily to Christian ministers. He sees the desert as a place for solitude, prayer and silence. He believes one of our problems is that our minds are filled with ideas about God but our hearts can be far from him.
In the desert he says we have to wrestle with the core reality of our being, one we are afraid of, the emptiness, nothingness, of our life. He believes that by using solitude, prayer and silence to contemplate this aspect of our lives we become more Christ-like. Our hearts are drawn to God, and the love of God. Then we can truly love ourselves and find meaning in actively loving others.
Many of us, I am sure, have mixed reactions to this way of thinking. We take issue with the idea of our nothingness. But can we be sure that this taking issue is not a fear of facing the reality of our own mortality?
For me, the realization that I have no power to give myself life or being, but that what I do have is gift because of God's love for me... for me, this is a source of awe and gratitude. I see that I am privileged to exist and behold this universe, and I see in Christ who was willing to spend his life for me, and for all of us, the very archetype of what a truly beautiful life is. It seems the desert asks us to strip away the illusions of our own power to enable us to dwell in the greatest power of all, love, love of God, love of neighbor.
This time of pandemic offers us a unique opportunity to experience desert. We feel solitude in our social distancing, we have time for prayer and study. Yet, we must choose silence if we are to benefit. This wrestling with our mortality, the nothingness from which we came, this encounter with the pandemic, can be the gateway to new life which both blesses us and all we have the privilege to serve. It can draw our hearts to God.

Have a blessed week, everyone.
Father John
Many blessing,
Father John

Note: The picture above is St. Augustine of Hippo. Did you know that St. Augustine was an African, and thus is presumed to be a person of color such as those of North Africa before the Arab conquests? There is also a reference to his appearance which calls him black.
The Second Book Group is Tuesday, October 6.
You do not have to read the book to attend.
To Sign up for this book group go to
https://bit.ly/steracialhealing

Who Might you Invite to Also Attend?
The
Tidings
is available Online!
Make your favorite beverage and click
Here




Sunday Worship is on YouTube


The Service is available after 9:50 am.
Like all our parish videos, it can be found on our YouTube Channell


https://bit.ly/steyoutube

.
Mark Your Calendar and buy your tickets for
The CHP
Gold
Party
A Virtual Event with the Indigo Girls
Friday, October 2 at 6 PM
Purchase your Party Basket which includes goodies and a chance at the Basket Raffles. Please view the Letter Here for all the information.
There is Still Time to help our Parish
Sponsor the
CHP Gold Party
So Far we have a Friend Sponsorship

Father John is asking for contributions to the Discretionary fund so that our church can sponsor the event at a significant level. However your contribution at any level is appreciated. Here are the levels. You can text Father John for more information. Please make the check to the discretionary fund and send it to the Treasurer. Father John will not know the amount anyone contributes.
Platinum $10,000 :: Gold $7,500 :: Silver $5,000 :: Bronze $2,500 :: Friend $1,000
Call for Vestry Nominations
After prayerfully consideration of our parish mission and the gifts of people in our parish do you have a nomination for vestry? Perhaps you are feeling the call to serve? Please consult the information we provide on the eligibility for and responsibilities of vestry members at this
LINK
. and the job description. Then suggest your name to the vestry by
October 5th
. It is important to discuss your nomination with the person you desire to nominate. You may make your nomination by emailing or calling the church. stelizabethdahlonega@gmail.com or leaving a message at (706) 864-5423.
"The One who sings prays twice"
- St. Augustine of Hippo -
A Message from the Choir Director
Do you enjoy singing?

Have you ever wanted to be a part of the choir, but weren't sure about the commitment? Then now is the perfect time for you! I'm sure you have seen people singing the hymns for the church service, but have you noticed that not all of those singing were members of the St. Elizabeth Choir? In this time of the pandemic, you don't have to be a member of the choir to participate in our activities! Let me explain.


There are currently 4 activities that you can be involved in without actually "joining" the choir.

First, like others before you, you can sing a hymn for the online Sunday service. If you would like to do this, contact Julie Woodall at djwoodall@gmail.com.


Don't like singing alone?

Then you can participate in our virtual choir, which is just getting started. In this activity, you simply practice along with a recording, and when you feel comfortable, record yourself and submit it. It's a LOT easier than it sounds, and I have complete step-by-step instructions for you to follow. If interested, contact me at pbanderson@windsttream.net.


Not sure about your singing skills?

Or maybe you're a little rusty about reading music. Then I have a solution for you! We have a program where you can practice this from the comfort of your own home! Again, just contact me at pbanderson@windstream.net, and I will send you complete instructions. Not sure about the people in the choir? Think we're all just a little odd? Then come hang out with us for a little while and check us out. We're regular folks! We have a weekly Zoom meeting on Wednesdays at 5:00. If you are interested in joining us, contact Julie Woodall at djwoodall@gmail.com.


Finally, we hope that you will enjoy one or more of these activities

so much that you won't be able to wait for in-person church to start up so you can join us in the choir loft on Sunday mornings. Still hesitant? Our regular schedule includes rehearsal on Wednesdays from 5:15-6:30 and on Sundays from 9:00-9:45, and then, of course, the performances on Sundays at 10:00. No prior experience is necessary- the only true requirement is a desire to make a joyful noise for the Lord! Even if you decide not to join us on a permanent basis, please consider joining us for one or more of the above activities during this pandemic time.
May you and your loved ones be blessed!
Paul Anderson
CHOIR DIRECTOR
UPCOMING
EVENTS AND ACTIONS COMING UP SOON
TIDINGS SCHEDULE
Our next issue of TIDINGS will be published in November, before Thanksgiving. If you have a story idea for us or would like to submit an article/column, please touch base with Margo Booth, Tidings@stelizabethepiscopal.com, 770-654-7899. Deadline for the issue is Nov. 11. We are especially looking for stories about parish activities and personal interest stories about our members, but are open to any story ideas you think would be of interest to parishioners.
Use the Parish Calendar on the Webpage
To access all our online Activites
---
Visit our website:
http://www.dahlonegachurch.com
---
1- Click on CALENDAR on the header menu
2- Then click on the AGENDA tab to scroll a list of activities
3- Click on the event to see directions how to connect
Participate! Support your church and the people who dedicates effort Proclaiming God's Word!


SUNDAY SERVICE WATCH PARTY
Sundays at 9:45 am
Join us, while at the
comfort
of your home and watch Sunday service together!
ZOOM meeting:
https://zoom.us/j/525158989
---
SUNDAY COFFEE HOUR
Sundays at 10:45 am
Come see how others in the Parish are doing!
ZOOM meeting:
https://zoom.us/j/525158989
---
ADULT SUNDAY SCHOOL
Sundays at 6 pm
We are using a Bible Study on the Way of Love
ZOOM meeting:
https://zoom.us/j/315535123
---
FEMALES AT BIBLE STUDY
Thursdays at 11 am
All welcome to FABS in these extraordinary!
ZOOM meeting:
https://zoom.us/j/315535123
God loves you!

We Pray for the sick and other needs:
Alice, Sue, Devon, Davis, Pam, Elise, Jackie, Natalie, Paul,
Rosa, Pat, Pete, Henry, Angie, Lynda, Terry, Jenna, Pat,
Christy, Keegan, Ginger, Christina, Robert, Richard, David,
Dorothy, Margaret, Antoinette, Carson, Sharon, and Sebastian.
Show that you care
In a time of social isolation, what could be more welcome than receiving your personal message written inside a card created by artists in our church community?
..................
Elaine Clark and Rosalie Jensen have donated handmade cards to be sold in the nave to benefit the Creations Keepers account, set up by Ben Wallace to support our Certified Backyard Habitat.
..................

Each card is approximately 5" x 7" and includes an envelope. Suggested contribution per card $5.
Hilltop Haven

Experts say that a good place to look for butterflies is on hilltops, where they go to find mates. The Children's Garden at the Atlanta Botanical Garden in Gainesville has a hilltop area reached by moving along a gently rising paved walkway. The gathering of Tiger Swallowtails on shrubs and herbaceous plants is amazing, as illustrated by this beautiful specimen.

Thanks, Rosalie
---
St. Elizabeth's Episcopal Church is a NWF Certified Wildlife Habitat
David Baker
For repairing/replacing an outdoor electric outlet!
---
Suzanne Ryerson & Louis Thrasher
For trimming our overgrown front azaleas.
---
Email us if you want to recommend someone to thank for in our Parish.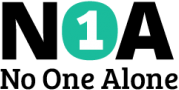 Needs:
●
Canned goods
●
Bedding sheets
●
Towels
●
Wash clothes
●
Toilet paper
●
Paper towels
●
Antiseptic wipes
---
Anyone wishing to continue to donate items for NOA may feel free to drop off such items at:
c/o Betty & Shirley
26 Blue Ridge Overlook Drive, Dahlonega, GA 30533
- Please call Betty first at 706-344-7100
to let us know you are coming so the garage door will be open.
- There is a plastic bin along the left hand wall of the garage for you to put things for NOA in.
Thank you so much for thinking of others in these difficult times. --- Betty Greene ---
Community Helping Place of Dahlonega
● Dental Floss ●

Toothpaste for sensitive teeth
A U G U S T
Community Helping Place of Dahlonega
Our Food Pantry is in need of the following:
● Canned meat (tuna/chicken) ● Canned vegetables (green beans, corn, mixed) ● Jelly ●
If anyone so desires, our Personal Care and Baby Pantry have some needs as well:
●
Shampoo
●
Conditioner
●
Liquid body soap
●
Diapers
(size 4, 5 & 6)
,
we do not need smaller sizes
●
Wipes
●
---
We are gratefully appreciative of any and all that is given to CHP.
Please consider a donation to the Community Helping Place through Amazon Smile!

When donating for the Summer Food Program, please specify that when you drop it off.

The Food Pantry is open Mon, Wed, Fri 10:00 a.m. - 1:00 p.m.
Items can be delivered directly to: Community Helping Place, 1127 Highway 52 East (The Rock House)
During the COVID-19 pandemic all our events will be broadcast and streamed through Facebook, YouTube and/or Zoom.com. Please visit our website:
http://www.dahlonegachurch.com
1- Click on CALENDAR on the header menu
2- Then click on the AGENDA tab to scroll a list of activities
3- Click on your activity selection to be able to connect with our streaming