Mind or Emotion?
One of the things I am growing to suspect is true is that there are physiological reasons why some people seem to process life more in their head, and for others to process life more in their emotions, the heart if you are English, I think the kidney if you Chinese. I need to google that.
Strangely the heart in Hebrew, the language of the Old Testament, is the core of the human being. For their imagery it is the seat of both the mind and the emotions, though I believe intense emotion is seated in the gut for both Hebrew and Biblical Greek. I like this idea that there is a core of the human being which is a place where our mind and will and emotions meet in the heart
I find myself reflecting on this relationship between reason and emotion for two reasons. The first is my brothers death. I have not felt an intense emotion at his passing, except for the deep impact it has had on my mother and father. My brother and were not close. Let's leave it there. But he was my big brother. My mind races with questions like: why were we not friends? Why did he not take care of himself? Why have I always felt cautious around him? And I realize that he is an important person to me even if we were not close. My mind has lead me to a place of intense grief which my emotions did not. Isn't that the opposite of how it is supposed to be?
The other reason is I am sick of the political ads. They are so focused on the emotions. And often they manipulate "truth" in order to jerk someone's response. Their disregard for trying to make a rational argument to the voters rather than just pull their emotional strings makes me angry! I want voters to be deliberate, not knee-jerk, dang nab it. Our futures depend on these decisions. And I have found that decisions made in anger or fits of passion are almost always the worst decisions ever made.
I believe the mind is something we must cultivate. We tend to think of intelligence as an innate gift, and for some people it is. But intelligence, thoughtfulness, reflection, dispassionate consideration, is a skill we can learn to do better from practice. This is why study as well as meditation are both spiritual practices in the major religions. It is especially true in Judaism and Christianity.
This pandemic is going to drag on. I invite you to take some opportunity to exercise the old grey matter. There is the Racial Healing Book Group, There is an Education for Ministry Class that is being offered online, and there are resources on the national church and the diocesan website. You will find information on all these options in the news items below. Who knows. Maybe you can spend time with people and stretch your heart, in the Hebrew sense of the word.
Many blessing,
Father John




Sunday Worship is on YouTube


The Service is available after 9:50 am.
Like all our parish videos, it can be found on our YouTube Channell


https://bit.ly/steyoutube

.
Online EfM Group
(Education for Ministry)
run by two mentors at St. Clare's Blairsville
beginning in September
All Classes Online
This is committed program that helps people learn about Christian Faith and learn how to think theologically. There are many people in our parish who have graduated from the program, though it has evolved somewhat from the time it was offered at St. E's. There is a cost, and scholarships are available. It is a commitment of time both for meetings and study. The focus is to enrich lives and many people testify that it can be transformative. If you would like more information about the class you can click this
link
. Included in that link are the brief bios and the telephone numbers of the group mentors.
Would you Like to help our Parish
Sponsor the
CHP Gold Party?

Father John is asking for contributions to the Discretionary fund so that our church can sponsor the event at a significant level. However your contribution at any level is appreciated. Here are the levels. You can text Father John for more information. Please make the check to the discretionary fund and send it to the Treasurer. Father John will not know the amount anyone contributes.
Platinum $10,000 :: Gold $7,500 :: Silver $5,000 :: Bronze $2,500 :: Friend $1,000
Sunday Service
WATCH PARTY

You still have the option to watch the service on your own beginning at 9:45 AM each Sunday
Sunday, August 23, 2020 @ 10 AM
UPCOMING
EVENTS AND ACTIONS COMING UP SOON
Mark Your Calendars for the




Jeremiah's Place Spaghetti Supper
Thursday, August 25th from 5 to 7:30 PM
Curb-side pick-up Take-out Only

You can learn more following this link.
https://lumpkincountyhomeless.org/spaghetti-supper/
You can buy tickets at the event or online or by calling the Jeremiah's Place office.
Use the Parish Calendar on the Webpage
To access all our online Activites
---
Visit our website:
http://www.dahlonegachurch.com
---
1- Click on CALENDAR on the header menu
2- Then click on the AGENDA tab to scroll a list of activities
3- Click on the event to see directions how to connect
ADULT SUNDAY SCHOOL
Sundays at 6 pm
We are using a Bible Study on the Way of Love
ZOOM meeting:
https://zoom.us/j/315535123
---
SUNDAY COFFEE HOUR
Sundays at 10:45 am
Come see how others in the Parish are doing!
ZOOM meeting:
https://zoom.us/j/525158989
---
FEMALES AT BIBLE STUDY
Thursdays at 11 am
All welcome to FABS in these extraordinary!
ZOOM meeting:
https://zoom.us/j/403891609
Show that you care
In a time of social isolation, what could be more welcome than receiving your personal message written inside a card created by artists in our church community?
..................
Elaine Clark and Rosalie Jensen have donated handmade cards to be sold in the nave to benefit the Creations Keepers account, set up by Ben Wallace to support our Certified Backyard Habitat.
..................

Each card is approximately 5" x 7" and includes an envelope. Suggested contribution per card $5.
A New Creature
Several years ago, we had caterpillars on a Passionflower vine blooming near the St. Elizabeth's Prayer Garden. In a few weeks beautiful Gulf Fritillary butterflies were pollinating flowers in the garden. Like a new creature, the butterfly you see struggled to free itself from its chrysalis, pumping the blood of life into its beautiful wings.
Thanks, Rosalie
---
St. Elizabeth's Episcopal Church is a NWF Certified Wildlife Habitat
Medical Face Masks
The CHP food pantry has about 300 families receiving food once each month. We would like to provide one mask per family (for the person who generally does the pick-up.) The good news is that if just a few folks made a few masks, we could meet the goal! There are very simple patterns on-line. I'm using this one:
https://www.youtube.com/watch?v=4FB--BOyTiU
You can use whatever fabric you have!
If you are interested in sewing a few masks, let me know:
bdaymil@emory.edu, or call 404-309-6751.
I will pick up the finished ones at the church.
Thank you for being the hands of Christ for our neighbors. Barbara Day Miller
Liz Mangum
For helping with office filing!
---
Molly Callender, Warren Johnson, Patricia McKellar, Janet Barger, Susan Ryerson, Paul Roberts, Alice Moore-Wherry, Cally Pratt, Charlotte Bailey, Sharon Hall, Judy Strickland, Karyl Loux and others
For your kind words of support, leaving your comments and likes on our YouTube service videos!
---
Email us if you want to recommend someone to thank for in our Parish.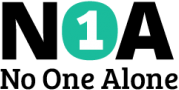 Needs:
●
Canned goods
●
Bedding sheets
●
Towels
●
Wash clothes
●
Toilet paper
●
Paper towels
●
Antiseptic wipes
---
Anyone wishing to continue to donate items for NOA may feel free to drop off such items at:
c/o Betty & Shirley
26 Blue Ridge Overlook Drive, Dahlonega, GA 30533
- Please call Betty first at 706-344-7100
to let us know you are coming so the garage door will be open.
- There is a plastic bin along the left hand wall of the garage for you to put things for NOA in.
Thank you so much for thinking of others in these difficult times. --- Betty Greene ---
Community Helping Place of Dahlonega
● Dental Floss ●

Toothpaste for sensitive teeth
A U G U S T
Community Helping Place of Dahlonega
● Canned meat ● Canned green beans ● Canned corn ● Canned fruit ● Mac & Cheese ●

---
We are gratefully appreciative of any and all that is given to CHP.
Please consider a donation to the Community Helping Place through Amazon Smile!

When donating for the Summer Food Program, please specify that when you drop it off.

The Food Pantry is open Mon, Wed, Fri 10:00 a.m. - 1:00 p.m.
Items can be delivered directly to: Community Helping Place, 1127 Highway 52 East (The Rock House)
During the COVID-19 pandemic all our events will be broadcast and streamed through Facebook, YouTube and/or Zoom.com. Please visit our website:
http://www.dahlonegachurch.com
1- Click on CALENDAR on the header menu
2- Then click on the AGENDA tab to scroll a list of activities
3- Click on your activity selection to be able to connect with our streaming