"Love is Patient, Love is Kind"

When I was a child I learned the dominant message of our culture, "Having lots of money is good." To that end I decided to be a doctor because they made lots of money. Then someone suggested to me that undertakers made even more money than doctors, so I decided to be an undertaker.

About that time I had been invited to attend Willy Rabb's birthday party. He had it on the Clooney the Clown Show, our local television station's daily afterschool cartoon show hosted by a clown, and with some two dozen children on bleachers in attendance. Clooney the clown would interview the children between the cartoons. Well, I had my first moment of notoriety from that show.

Clooney asked me who I would like to say "Hello" to. I greeted my grandmother's two friends, Lois and Squash Blossom. Well the fact that one of my friends' names happened to be Squash Blossom made quite a stir. The adults present all smiled. Then Clooney asked me what I wanted to be when I grew up, and I said "an undertaker". The adults present all laughed, as did Clooney, and when she asked me why, even at five years old I knew it was too crass to say because they made lots of money. During the next week I was greeted many times by people who recognized me as the kid who said hello to Squash Blossom and wanted to be an undertaker. It was not the way I would have preferred to be noticed at six years of age.

As I grew up I would like to think my goals in life matured. My parish church was like a second home to me. I received true unconditional love from a host of people, and they accepted me for who I was, even if I had some friends with strange names and had an unusual answer to what I wanted to be when I grew up. They celebrated with me; they corrected me when I needed correction, they disagreed with me when they disagreed with me, but there was never doubt that they loved me.

In that church I first encountered the love chapter in the Bible, 1 Corinthians 13. In those days we still read from the Authorized Version of the Bible. In it I read, "Charity (love) suffereth long, and is kind; charity envieth not; charity vaunteth not itself, is not puffed up."

Perhaps the most important lesson I learned from that parish is that the larger culture's goal of having wealth pales in comparison to being a people who love, fully, deeply, and sincerely. Though I cannot say for sure, I am pretty sure this is why I abandoned my undertaker aspirations and at the age of ten began (secretly) to consider the idea of being a pastor. The vision for my life as a person who loves, the vision of St. Paul describes in 1 Corinthians 13, speaks to me of a God I long for more than I long for wealth or worldly success.

This is why I give in stewardship season. I believe deeply in what the church can be, in what the church proclaims, and in what the church can be. I sometimes wonder if I should not give all that I give to the poor, but then I wonder, what would it be like to not know hunger, but in a world that does not hear the message of love, the message of 1 Corinthians 13? So I choose to give to the church and to the poor. I support the parish church very much because it witnesses to a larger vision of humanity. It reaches to the God who is love, and in worship of God strives to serve the world in the name of love.

Have a blessed week everyone,
Father John
Sunday Worship is on YouTube


The Service is available after 9:50 am.
Like all our parish videos, it can be found on our YouTube Channell


https://bit.ly/steyoutube

.


This Sunday
October 11, 2020
Blessing of the Prayer Shawls
The Piecemakers continue their ministry of knitting. Come join us at worship on Oct. 11 when these shawls will be blessed in the service! Come join us in the prayers and blessing!
Next Sunday
October 18, 2020
Worship Music By the Family Fold!

All the Worship Music will be by the Family Fold
The musical group led by Eryn Eubanks
grand-daughter of George and Kristi Armijo
St Elizabeth giving bread to the hungry
Giving is
What
We
Do!
Stewardship 2020

Father John's Stewardship Meditation is above.
Below is a picture of Clooney the Clown with the Elsie the Cow, the Borden's milk company mascot. Borden's was the sponsor of the show.


THANKS FOR SUBMITTING YOUR PHOTOGRAPHS TO THE VIRTUAL
Blessing of the Animals
ABOVE:


B.J. Ryerson, Cocoa Callender, Elsie Callender, Isabella Macheski, Kiwi Wallace, Millie Alexander, Mr. Squeaker Beaty, Shelby West, Wolf Callender, Griffin Pratt, Terry Alexander, Maggie Long, Soleil Wallace, Rocket West, Boo-Boo Clark, Heidi Booth, Daisy Barger, Ranger West, Sadie & Isabella Macheski, The Wallace's Chickens, Maura Wallace, Edward Hamilton, Thai Bunting, Tilley and Jackson Bunting.
Outdoor In Person Worship
is suspended at this time. This worship does not seem to meet the needs of our congregation at this time. We will revisit offering it in the near future, as protocols have been issued for the administration of Holy Communion. So please keep your eye on this space. Thank You.
Tuesday, November 10th at 7:00 PM!
Reading the Book is not a requirement for participation
To Sign up for this book group go to
https://bit.ly/steracialhealing

Who Might you Invite to Also Attend?
Send in Pictures of Loved Ones for All Saints' Sunday,

November 1, 2020
Send us Pictures of those you wish to Commemorate and we will place them in the Online Worship! Please include their name as you would like ti to be shown in the bulletin and in worship. Email to: stelizabethdahlonega@gmail.com
Pictured above is St. John Henry Cardinal Newman. He was on of the leaders of the Anglican Church Catholic Revival in the early 1800's who later converted to the Roman Church.
UPCOMING
EVENTS AND ACTIONS COMING UP SOON
November 11
TIDINGS SCHEDULE
Our next issue of TIDINGS will be published in November, before Thanksgiving. If you have a story idea for us or would like to submit an article/column, please touch base with Margo Booth, Tidings@stelizabethepiscopal.com, 770-654-7899. Deadline for the issue is Nov. 11. We are especially looking for stories about parish activities and personal interest stories about our members, but are open to any story ideas you think would be of interest to parishioners.
Use the Parish Calendar on the Webpage
To access all our online Activites
---
Visit our website:
http://www.dahlonegachurch.com
---
1- Click on CALENDAR on the header menu
2- Then click on the AGENDA tab to scroll a list of activities
3- Click on the event to see directions how to connect
SUNDAY SERVICE WATCH PARTY
Sundays at 9:45 am
Join us, while at the
comfort
of your home and watch Sunday service together!
ZOOM meeting:
https://zoom.us/j/525158989
---
SUNDAY COFFEE HOUR
Sundays at 10:45 am
Come see how others in the Parish are doing!
ZOOM meeting:
https://zoom.us/j/525158989
---
ADULT SUNDAY SCHOOL
Sundays at 6 pm
We are using a Bible Study on the Way of Love
ZOOM meeting:
https://zoom.us/j/315535123
---
FEMALES AT BIBLE STUDY
Thursdays at 11 am
All welcome to FABS in these extraordinary!
ZOOM meeting:
https://zoom.us/j/315535123

We Pray for the sick and other needs:
Alice, Sue, Devon, Davis, Pam, Elise, Jackie, Natalie, Paul,
Rosa, Pat, Pete, Henry, Angie, Lynda, Terry, Jenna, Pat,
Christy, Keegan, Ginger, Christina, Robert, Richard, David,
Dorothy, Margaret, Antoinette, Carson, Sharon, Sebastian, Ily and Judy.
Show that you care
In a time of social isolation, what could be more welcome than receiving your personal message written inside a card created by artists in our church community?
..................
Elaine Clark and Rosalie Jensen have donated handmade cards to be sold in the nave to benefit the Creations Keepers account, set up by Ben Wallace to support our Certified Backyard Habitat.
..................

Each card is approximately 5" x 7" and includes an envelope. Suggested contribution per card $5.
Welcome the Migrant

This young male Rose-breasted Grosbeak is visiting our bird feeder. These interesting birds travel here on their way north in the spring and then come back on their way to Central and South America in the fall. We hope that they have found our feeders at the church this year.
Thanks, Rosalie
---
St. Elizabeth's Episcopal Church is a NWF Certified Wildlife Habitat
In Thanksgiving to Julie & the Choir...
Saint Elizabeth's Episcopal Church's
Artists & Photographers
are donating the proceeds from the sale of their work
displayed in the Art Gallery at the Boyd Hall to
St. Elizabeth's Music Fund
Thank you for your support!
---
Please, make check payable to:
St. Elizabeth's Episcopal Church, and write MUSIC FUND in the memo line
Kris Duke, Mike Duke, Melissa Lach, Barbara Miller, Gladys & Ben Wallace, Alice & Rick Wherry
For helping to set-up and actively participating in our first Re-Gathering Outdoors last Saturday, October 3rd.

Special THANKS to Kris Duke for being our patient camera person filming the service.
---
Email us if you want to recommend someone to thank for in our Parish.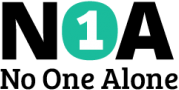 Needs:
●
Canned goods
●
Bedding sheets
●
Towels
●
Wash clothes
●
Toilet paper
●
Paper towels
●
Antiseptic wipes
---
Anyone wishing to continue to donate items for NOA may feel free to drop off such items at:
c/o Betty & Shirley
26 Blue Ridge Overlook Drive, Dahlonega, GA 30533
- Please call Betty first at 706-344-7100
to let us know you are coming so the garage door will be open.
- There is a plastic bin along the left hand wall of the garage for you to put things for NOA in.
Thank you so much for thinking of others in these difficult times. --- Betty Greene ---
Community Helping Place of Dahlonega
● Dental Floss ●

Toothpaste for sensitive teeth

●
A U G U S T
Community Helping Place of Dahlonega
Our Food Pantry is in need of the following:
● Canned meat: chicken, tuna, Ravioli, spaghetti & meatballs, etc. ● Canned green beans ● Canned soup ● Jelly ●
If anyone so desires, our Personal Care and Baby Pantry have some needs as well:
●
Shampoo
●
Conditioner
●
Liquid body soap
●
Diapers
(size 4, 5 & 6)
,
we do not need smaller sizes
●
Wipes
●
---
We are gratefully appreciative of any and all that is given to CHP.
Please consider a donation to the Community Helping Place through Amazon Smile!

When donating for the Summer Food Program, please specify that when you drop it off.

The Food Pantry is open Mon, Wed, Fri 10:00 a.m. - 1:00 p.m.
Items can be delivered directly to: Community Helping Place, 1127 Highway 52 East (The Rock House)
During the COVID-19 pandemic all our events will be broadcast and streamed through Facebook, YouTube and/or Zoom.com. Please visit our website:
http://www.dahlonegachurch.com
1- Click on CALENDAR on the header menu
2- Then click on the AGENDA tab to scroll a list of activities
3- Click on your activity selection to be able to connect with our streaming