An update on the current status of the library
Bancroft Public Library remains closed at this time. We have extended due dates and eliminated fines so library items which are out currently will not accrue a balance.

Please keep your items at home until the library is open to the public once again, and avoid putting items in our book drop.

Please ignore any overdue or billing notices that you may receive.

We have removed the passcode from our public Wi-Fi, and it can be accessed from outside the building.

Please check our website and/or our Facebook page for updated information and resources we are sharing with our patrons. (See more about this below.)



The Library Director can be reached at sgetty@sals.edu or via Facebook

.

If anyone has reserved Proudfit Hall for an upcoming event, we apologize for the inconvenience, and we can hopefully work with you to reschedule your event in the future when this issue has passed.

Thanks for your understanding as we find our way through this situation.


Web resources to share:
In the current circumstances with a large majority of people staying at home to prevent the spread of the COVID-19 virus, and kids are doing their learning from home, being able to access information on the internet is important, for learning and for entertainment. Even though libraries are closed, library staff are still working from home and doing our best to provide our communities with information and resources. Please see our website and our Facebook page for information we are sharing about what is available online for our patrons.
We have a page on our web site, to which we continue to add, listing MANY free resources available online--for all ages. These are links which have been shared on our Facebook page, but we're trying to curate them in one spot for ease-of-access for everyone who uses the internet.


OverDrive/Libby app--your source for digital materials (e-books and e-audio books) through our library system. Plus, OverDrive Instant Card is now up and running on the SALON site. The option to sign up for a card to access OverDrive content immediately using a phone number is currently available via the sign in page. Patrons who don't have a library card can sign up for an instant digital card to access OverDrive only.
Patrons can also sign up for an instant digital card via the Libby app. (See this link for information on getting started with the Libby app: https://help.overdrive.com/en-us/1307.html)
Our library system now offers TumbleBooks! TumbleBooks are easy to use, and feature unlimited access from home! You can read as many books as you want, when you want, and on any device. There are no check-outs, holds, or bulky downloads. Books are available instantly.
Spring into Summer Reading Challenge, online at Bancroft Library:
Never Stop Growing!
Spring into Summer Reading Challenge begins now and runs through September 2020. We are excited to announce the launch of READsquared to encourage and record the reading activities of readers of all ages online! Why wait until summer? You can now register for our Spring into Summer Reading challenge through our READsquared website. Your entire family can register and keep track of the materials you read yourself, listen to, or read together. "Reading" books through the use of online story times? Count those too! Log titles or minutes read, write reviews of the books you read, and complete activities to earn virtual badges. Plus, at any time you can get a printout of the titles read to share with your teachers.

The Bancroft Library is open ONLINE … Register Here here to get started!
New Groups on the Bancroft Library Facebook Page! Please join in!


Bancroft Library LEGO Challenge Group: We'll be posting a weekly LEGO challenge on Fridays. Kids of all ages can participate by sharing a photo of their creations here in this group. It isn't required that your creation by inspired by our challenge, though...please feel free to share other creations as well. Let's inspire each other!





Bancroft Library Nature Study Group: This is a space for families and individuals to post photos and discuss what they're observing outside, as spring is awakening the natural world around us. Most of us are at home more, and the kids are at home, as we're social distancing and keeping safe during this COVID-19 pandemic. What better time to slow down and study nature?
The library will be posting some challenges and resources here to help guide your nature study observations, but feel free to share your experiences and resources you find useful.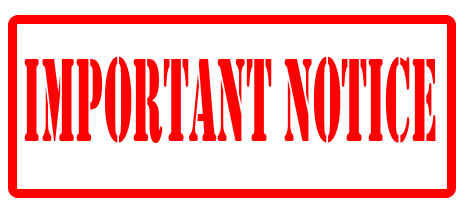 May Monthly Library Board Meeting
The Board of Trustees is planning to hold their next regular monthly meeting on May 5, 2020 at 6:30 PM. This will likely be a virtual meeting held via GoToMeeting. It is a public meeting, and if you plan to attend, you will need to email Susan Getty at sgetty@sals.edu for the instructions to listen in. The agenda for this meeting will be posted as we get closer to that date.

Previous meeting minutes and agendas are available by clicking the Board of Trustees link under the "About Us" category in the menu bar on our web page.
"The 2020 Census will determine congressional representation, inform hundreds of billions in federal funding every year, and provide data that will impact communities for the next decade."
PLEASE complete your 2020 Census if you haven't already done so. You can do this online at https://2020census.gov, by phone, or by mail. Washington County's response numbers are low, and it's very important to get an accurate count!

~ For the next 10 years the 2020 Census is going to divide up $675B to provide vital resources to each and every one of our communities.
~ 10 years ago Washington County's response rate was 61.6%. As of right now Washington County has a response rate of 43.6%. That means about 56% of all the households here in Washington County have yet to self respond to the 2020 Census.
~ So let's do our part, complete your 2020 Census, get counted, share the message, and help get Washington County's response rate at least 10% higher than 2010 by visiting: www.2020census.gov.
Take good care, all! We look forward to seeing you happy and healthy in the future when this situation has passed!