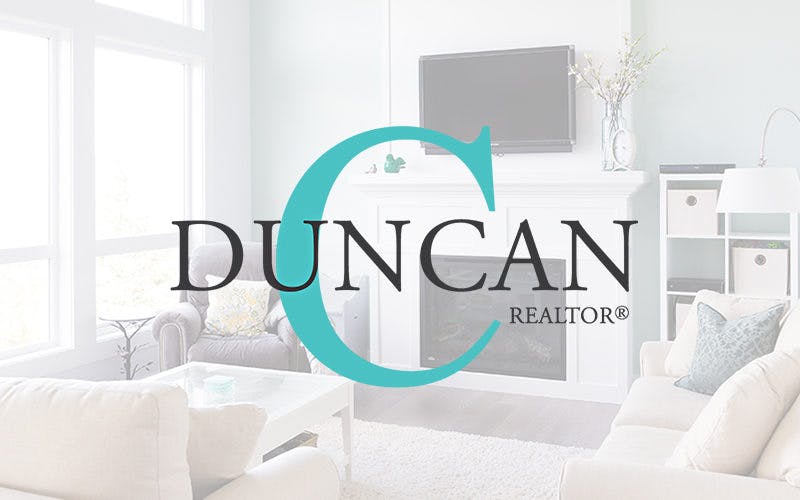 January newsletter
Hello Friend

Happy New Year!  I hope that you had a wonderful holiday season and that 2020 is off to an amazing start for you!  We spent a few days over Christmas up at Sun Peaks visiting family and enjoying the snow. The drive up was similar to the road conditions here now: treacherous.  Christmas morning was great! The boys were all thankful for the replenishment of socks and underwear that they received and I enjoyed spending the next 3 days assembling one of my son's toys: a Battle Bot which I believe is now currently battling the dust that's trying to accumulate on top of it from lack of use.  I'm sure at some point, one of the boys will re-discover it and then they'll all want to play with it at the same time (this observance may be a little foreshadowing of this year's housing market – scroll to "market update" below).

Post new year, I took the boys up to the Whistler Sliding Centre for a little Luge action and I got to tick bobsledding off of my "must do" list.  What a thrill that was! Wow! I have a whole new respect for those pilots. There's 16 corners on the track at Whistler and they started us on corner 7.  Within that one-minute descent, we reached a top speed of 124 km/hour and the ride was a shaky blur. It was incredible the amount of G-force one experiences especially on a 40+ year old back.  I can not speak highly enough about the amazing staff there. They really helped make the experience something special for everyone. They encourage everyone, slap your visor down, ring the cowbell, and send you off in style!  There's an announcer that calls out your name, top speed, and race time over the course's loud speaker and they supply you with a complimentary photo at the bottom.

If it looks like I'm not looking directly at the camera, that's accurate.  I think I'm still in a bit of shock – either that or my eyeballs have yet to re-settle in their sockets.  What a rush! I paid for the video of the ride which you can see on my Facebook page if you're interested in checking it out.  Just click this link: https://www.facebook.com/caseyduncan.ca/.  By the way, it's a video best experienced with the sound on.

As fast as the ride looks in the video, there's nothing quite like experiencing it from the "fun seat."  That's what the staff call the seat at the back of the sled where I sat. I think it may be an ironic name.

There's lots of other family adventures in store this year, so it should be one heck of a ride!

Here's hoping that our tracks connect often in the months ahead!
I'd like to share with you a scary story or perhaps more aptly described – a precautionary tale.  Recently, I came across a letter that a prospective buyer circulated to a townhouse complex in which I have assisted quite a few home owners sell.  The letter from this prospective buyer stated many things that made me cringe. This buyer, in the letter, expressed interest in purchasing a property in the complex.  That's okay. However, this buyer, went on to reveal a great deal of very personal information about the buyer's circumstance, motivation, timeline, purchasing power, and other details that severely weakened the buyer's negotiating position.  PLEASE DO NOT DO THIS!
The buyer left their contact information on the letter and so I reached out to the buyer in the hopes that the buyer would be willing to meet so that a conversation of the potential consequences of soliciting home owners in this fashion could be had.  I asked the buyer if the buyer was represented. The buyer said "yes." If this is true, this is even more terrifying. I asked the buyer, to please share with me the name of their agent which the buyer has yet to do. Because the buyer said that they were represented, I could not advise this buyer, and because I was not supplied the agent's name, I was not able to inform that agent of the letter.  I'm hoping that by sharing this story, this may prevent someone else from making what could be a very costly error.
Whether you are a buyer or a seller, it is advisable to keep your personal information confidential.  Think of how your personal information may be used against you if it were shared. I strongly encourage you and those you know to seek assistance from a professional such as myself who will protect your confidentiality and negotiating position at all times.
This is a caveat emptor (buyer beware) province when it comes to housing purchases.  Please protect yourself by speaking with a qualified professional before you begin your home search.
If you have any questions, please call me.  At the very least, you will leave that conversation better informed to make decisions that you feel are in your best interest.  To schedule a call, please click here: https://caseyduncan.ca/contact-us/
What a tremendously positive response from the community to this year's 25 Days of Giveaways!  Thousands entered over the 25 Days and, as always, I wish I had more to give. Thank you for your support of this event and of the local business community!  It's an event I'd like to grow each and every year, so if you have any suggestions as to how to improve it or businesses that should be included in it, please let me know.  I'd love to hear your feedback and suggestions.
I'm happy to report that this year's "Chipping Away at a Cure" cancer fundraiser was another great success!  I want to thank my good friend Cameron Watt for assisting me over the January 4th and 5th weekend as we picked up many trees in the Langley and Cloverdale communities.  Thousands of dollars have been raised since this event began several years ago and that's a result of the tremendously generous contributions of the donors, those that liked, shared, or forwarded this event's information along to their network of family and friends, Richard and the wonderful people at Oh Christmas Tree Farm, Bonnie and everyone at Field's Trees, and Rachel and the rest of the staff at the BC Cancer Foundation.  Thank you all for "Chipping In!" If you'd like to have your tree picked up next year, please do visit www.chippingawayatacure.com in December to schedule us.  I really appreciate the support and so do many others!
Like giveaways?!  If so, here's a couple that will be posted to my Facebook page February 1st.  If you haven't already done so, I encourage you to like that page as there's lots of great information and updates there.  Good luck to all who enter!
Property assessments were recently mailed out to home owners and most will have likely seen a dip in their property's "assessed value."  Please keep in mind that assessed value is not the same as market value. Market value is the price at which a property is likely to sell within the current market.  A property's market value can be affected by many things including the marketing and presentation of the property and the negotiating effectiveness of a skillful agent.  With my extensive range of complimentary services such as home staging, cinematic video tour, and professional home cleaning and as a certified negotiation expert, I am happy to set up a time to meet to discuss the market value of your property.  If you or anyone you know is thinking about selling or is simply curious to know their property's current market value, please click the following link to book a time for us to chat: https://caseyduncan.ca/contact-us/
We'll see what kind of impact the recent snowfall and road conditions have on the market.  I suspect it may have a very short term stalling effect because this year is forecasted to be one in which we see housing prices increase.  The table is certainly set for this to occur. Sales activity steadily increased from mid-summer through December which has left inventory depleted.  If interest rates and housing supply remain low and demand remains the same, we will very likely see a rise in housing prices. If you're considering a move and would like more information, please reach out.  I'd be happy to get together and provide you with more specific information about your area of interest.
Congratulations to last month's winner of the $25 gift card to Cineplex Odeon: Lyn Kinney.  This month's giveaway will be 4 bowling passes to Alder Alley. To enter, click the following link: https://caseyduncan.ca/25-days-giveaways/.
I'm often asked for recommendations for various trades and services such as movers, painters, house cleaners, electricians, plumbers, etc…  and while I have a list of many of these individuals already, I'd love to hear from you and find out whether you have someone you know and trust that would benefit from being placed on my updated list of preferred homeowner trades and services.  Perhaps this is someone you know personally like a friend or family member or someone whose services you've used in the past. I'd love to be able to better support those that I work with and at the same time support your connections as well. So, I'll be reaching out over the course of the next month to see whether you have any recommendations.  This trades and services directory will be emailed out to subscribers in a future newsletter.
As always, a little humour from my littles ones:
Q: What did the ski hat say to the ski scarf?
A: You hang around while I go on ahead.
Stay warm and safe these next few weeks and wishing you all the best in your year ahead!
New Year, Clean Home: Three Things to Deep Clean for 2020
The New Year is officially underway and the holiday season has come to a close. What better excuse is there to finish any nagging cleaning tasks and start the new year with a perfectly clean home? If you are wondering where to get started, here are a few spots in your home that are likely in need of a deep clean.
The Oven:
A mainstay of the kitchen, this highly-used appliance can accumulate plenty of grime throughout the year. A mix of water, baking soda, and dish soap can work wonders on its interior.
The Fridge:
Spills, crumbs, and all matter of food scraps can easily find their way into the nooks and crannies of your fridge's interior. If you haven't had a chance to give your fridge a good deep cleaning in 2019, now is the time!
Windows:
The edges of your windows, particularly the tracks on sliding windows, are prime candidates for mold. Vinegar and good old-fashioned elbow grease are all it takes to get those windows looking as good as new.
Fraser Valley Real Estate Board
Strong finish for mediocre year in Fraser Valley real estate
After a sluggish first half of the year, property sales in the Fraser Valley started picking up speed in the summer and finished strong in December, but not enough to surpass last year's sales totals.
The Board's Multiple Listing Service® (MLS®) processed 15,487 sales in 2019, a 0.6 per cent decrease compared to 2018's 15,586 sales and the lowest total sales volume for the Fraser Valley since 2013. The total dollar volume of MLS® transactions for the year was $11.2 billion, dropping from $11.8 billion sold during the year prior.
In 2019, total sales of the three main residential property types – detached, townhome and apartment – was 13,773. Of that total, 5,770 were detached, 3,888 were townhouses and 4,115 were apartments. Year‐over‐year, sales of detached and townhomes increased by 0.6 per cent compared to 2018, while apartment sales dropped by 4.2 per cent.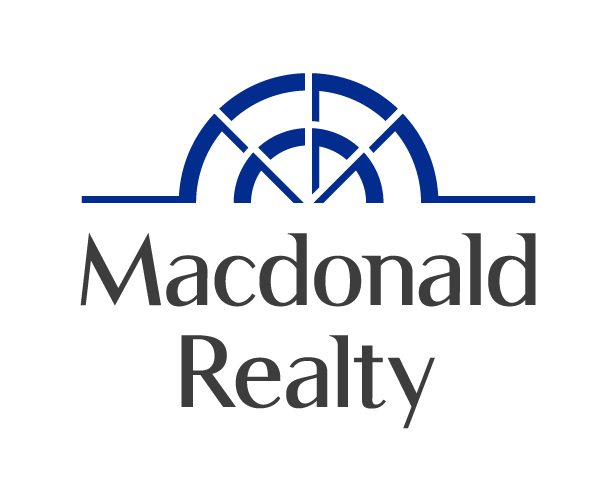 Copyright © 2020 Casey Duncan
Casey Duncan 22424 Fraser Highway Langley, BC V3A 8N3 Canada
Unsubscribe
This is not intended to solicit properties currently listed for sale or individuals currently under contract with a brokerage. All information was current on Jan 15, 2020.



Powered by AvenueHQ
© 2020 AvenueHQ Technology Inc.