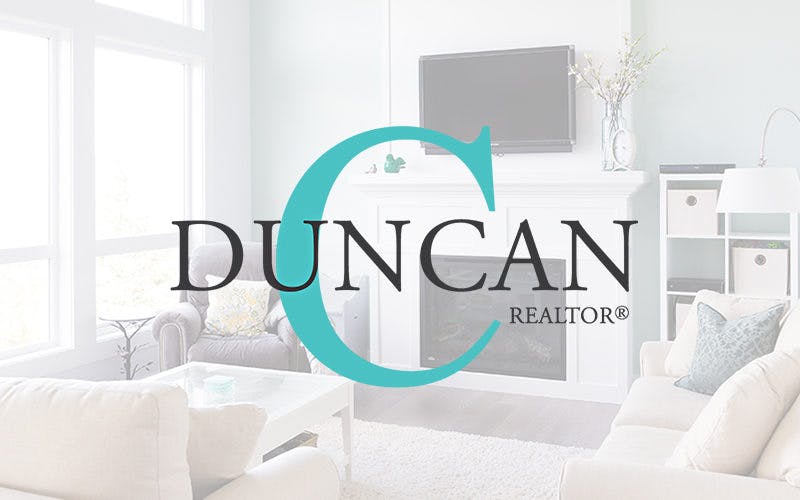 March newsletter
Hello Friend

WARNING! SCARY STORY AHEAD

Sooooo, things have changed. Anyone who was sitting on the fence throughout 2019 wondering whether it was a good time to buy and waiting for the market to hit bottom, may want to consider jumping off because this market has caught fire and that fence is burning up. As an example, there was a detached property in Surrey that had a record setting 68 offers! 68 offers! I don't envy that agent as each offer is approximately 7 pages and with 68 offers that's 476 pages of contract to read and discuss with clients. In addition, there would have been 68 separate disclosure of remuneration forms the agent would have had to complete before the offers were presented and 68 different parties to keep in the loop. Worst of all, there would be 67 phone calls to make to inform buyers that their offer was appreciated but not accepted.

If that's not enough evidence of the market's heat, how about this… the housing price index (HPI) for detached homes in the Cloverdale detached market shot up $20,000 last month. $20,000! Imagine finding out your property went up in value nearly $700 dollars a day last month. You'd probably be screaming "I love leap years!" (being that there's one extra day of course). With inventory levels extremely low and interest rates being slashed due to uncertain global health and economic factors, presentation dates and multiple offers are becoming the norm again…at least for now.

Sooooo, what should you do. Unfortunately, I can't answer that question for you. That's a decision that you'll have to make for yourself, but I am happy to sit down with you and chat about how the current market conditions may impact your ability to buy or sell and to help devise a game plan with you so that you can navigate this market effectively and maximize the opportunity to gain. Given the current conditions, if you'd like to have that conversation, I do recommend reaching out sooner than later.

MARKET NEWS:

For the sake of brevity: it's hot!

TOWNHOUSE VS ROWHOME – big diff'?

For the last several months, I've been spending my Tuesday late evenings enrolled in a BCIT video editing course as a way to further my skills in the promotion of people's homes and other facets of my business. For the first few classes it was like the instructor was speaking a different language. There were so many different video editing terms I had never heard before. And by "so many" I mean all of them.

This reminded me that sometimes the verbiage or jargon of a profession can get confusing and real estate is no exception. For example, what's the difference between being pre-qualified and being pre-approved or what's the difference between completion, possession, or adjustment dates, or an accepted offer or one that's sold firm? These seemingly minor, but important differences are significant, so it's beneficial to work with someone, like myself, who can help in familiarizing you with these terms in a way that is easy to understand.

I often hear apartment and condo used interchangeably as well as the words townhouse and rowhome. And it's the latter of which I'd like to address in this newsletter and with good reason.

Last month, my "scary story" discussed the issue of insurance for stratified property. Those disinterested in being part of a strata, but perhaps can't financially manage to make the leap to the detached market, may be wondering whether there are other options available. The answer to that question is "yes!" One such option may be a rowhome.

Visually there may be no difference between a townhouse or rowhome, but that does not mean they are the same product. Townhouses can be either attached (meaning it shares at least one wall with another unit) or detached (meaning no walls are shared); however, all townhouses are part of a strata. This means that there is common
property shared amongst owners and this property must be maintained and insured through a monthly strata fee.

A rowhome, by contrast, is an attached non-strata property meaning that rowhomes share at least one wall, but are not part of a strata corporation and, therefore, do not have a monthly strata fee nor strata bylaws to which one must adhere. The lack of strata fee and strata bylaws can make this type of product quite appealing and with the rise in insurance costs for stratified property it may be an emerging alternative.

Why do I mention this you may ask? Well, I just so happen to have an incredible rowhome in Willoughby coming to market in mid-March, so if you're looking for 4 bedrooms, 4 bathrooms, a double garage, air conditioning, gas fireplace on a covered balcony, built in vacuum, home office, etc, etc… in a central location with over 2000+ square feet and NO STRATA FEES or STRATA BYLAWS, this may be the one. Or at least, rowhomes may now be on your radar as a property type you consider exploring in the future.

Please note that the above information while thought to be correct can not be guaranteed and is not to be relied upon if offering on a property. The Fraser Valley Real Estate Board unfortunately does not have a definitions list of each property type and so variance in how a property is classified can exist. Therefore, it is critically important to the consumer to speak with their agent to receive accurate information concerning a property before offering.

STAY TUNED:

I have a couple of terrific properties coming to market soon: a semi-detached rowhome in Willoughby as well as a 3 bedroom end unit master on main townhouse in Walnut Grove.

UPCOMING EVENTS

My annual Easter Colouring Contest is underway. If you have an aspiring artist in your life who you think would like to enter, please click the image below to be directed to the landing page from which the colouring sheet can be downloaded.

The Family Photography Session is now FULL.  Looking forward to seeing everyone's smile in a couple of weeks.

I will once again be attending the Fraser Valley Wedding Festival where I will be giving away a 2-night stay at Whistler's spectacular Nita Lake Lodge and where I will also be asking guests whether they have a threshold to be carried over. It's always a good time at this well run event!

NEED TO GET RID OF A FEW THINGS…FOR FREE?

Just a reminder that I will be organizing and hosting a clean-up at Topham Elementary School in Walnut Grove on April 25th from 9 am until 2 pm as part of the Township of Langley's annual Clean Up Langley Day. The Township of Langley will be supplying the garbage pickers and bags. On site, exclusive to all my current and past clients and those who've referred businesses to me, there will be a large disposal bin that I've rented which you can use to discard a number of larger household items. Please reach out to me in advance of the event if you plan on attending. If you're not a current or past client or have not referred business to me in the past, but would still like to dispose of some unwanted items, please call me at 778.847.7653 or email me at caseyduncan@macrealty.com.

Thanks in advance for supporting this event and our community!

HOUSE WANTED!

My wife and I have very close friends that are needing a home for their family of 6 for the months of June, July, August, and September. They are incredible people who are returning from some life changing International work in Africa and their home here is currently being rented. If you know of anyone who has a rental space that will be vacant for those months or perhaps a house that needs sitting, please send me an email: caseyduncan@macrealty.com.

WANT THE QUARTERLY REPORT?

If you haven't signed up for my quarterly direct mail out, please sign up by emailing me at caseyduncan@macrealty.com with the subject line "I want the quarterly report!" The next edition will be mailed out in April. It's full of great statistical data, mortgage news, exclusive contests and events, and more.

NEED A HOME EVALUATION?

Property assessments that were received in January are rarely accurate reflections of market value. If you're looking for a more accurate update and insight into what your property would sell for on the market today, give me a call and I'd be happy to schedule a time to visit with you and tour your property.

FAMILY DAY GIVEAWAY WINNER!

Congratulations to Sandra Rankine who won 4 tickets to an upcoming Vancouver Giants hockey game. Should be a great time! Thanks for entering!

MONTHLY NEWSLETTER GIVEAWAY

Congratulations to last month's winner of the $20 Maria's Gelato gift card: Melina Calo. This month's giveaway will be a $20 gift card to Lelem Cafe in Fort Langley. To enter, click the following link: https://caseyduncan.ca/giveaway-time/.

KNOW ANYBODY?

I'm often asked for recommendations for various trades and services such as movers, painters, house cleaners, electricians, plumbers, etc… and while I have a list of many of these individuals already, I'd love to hear from you and find out whether you have someone you know and trust that would benefit from being placed on my updated list of preferred homeowner trades and services. Perhaps this is someone you know personally like a friend or family member or someone whose services you've used in the past. I'd love to be able to better support those that I work with and at the same time support your connections as well. So, I'll be reaching out over the course of the next month to see whether you have any recommendations.

A LITTLE HUMOUR:

As always, a little humour from my littles ones. By the time you're reading this my family and I will be in Disneyland and I'm hoping that with everything going on in the world, it truly is the "happiest place on Earth."

Q. What does Daisy Duck say when she buys lipstick?
A. Put it on my bill!

Q. Where does Captain Hook go to get his hook replaced?
A. The second-hand store!

Classics! Hope you have a great spring break!
3 Tips for Quicker Spring Cleaning
With the first day of Spring just over the horizon, it's time for—you guessed it—spring cleaning! Whether you love or hate this annual chore, here are the top tips for getting it done in record time.
Make a Plan
A surefire way to speed things up is to start with a proper plan. Create a checklist so that you a) know when each thing is done, b) can plan the work around your schedule, and c) get the satisfaction of checking things off.
Declutter First
Some people like to declutter as they go, but it's best to get this done first. If there's less in your home, there's less to clean.
Set Yourself Up for Success
Use spring cleaning as a time to set cleaning habits for the year ahead. Use your spring cleaning plan or checklist to define quick tasks you can complete regularly throughout the year and lessen the workload for next year's spring clean.
Latest Featured Listings
$999,874
| | | |
| --- | --- | --- |
| 4 Bedrooms | 3 Bathrooms | 2,586 Sq Ft |
View more listings
Fraser Valley Real Estate Board
February home sales outpace new listings in Fraser Valley
In February, property sales in the Fraser Valley finished slightly above the 10‐year average for the month, while new listings came in 3 per cent below, keeping overall inventory at historically below‐average levels.
The Fraser Valley Real Estate Board processed 1,352 sales of all property types on its Multiple Listing Service® (MLS®) in February, a 39 per cent increase compared to sales in January 2020, and a 38 per cent increase compared to the 982 sales in February of last year.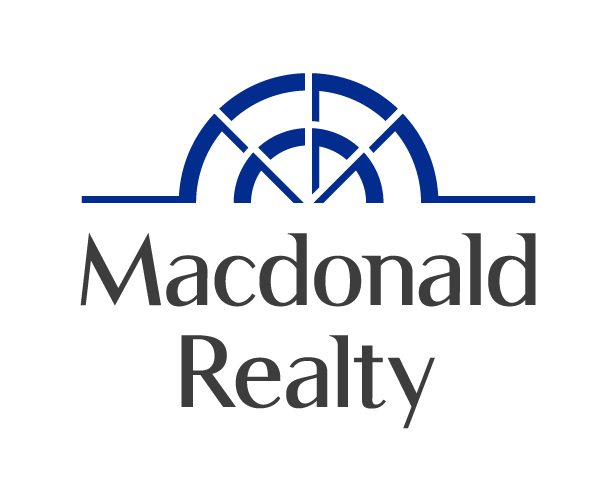 Copyright © 2020 Casey Duncan
Casey Duncan 22424 Fraser Highway Langley, BC V3A 8N3 Canada
Unsubscribe
This is not intended to solicit properties currently listed for sale or individuals currently under contract with a brokerage. All information was current on Mar 16, 2020.



Powered by AvenueHQ
© 2020 AvenueHQ Technology Inc.