Dear members, friends, and supporters,
It's been a quiet start to 2019 but the Board of the European Forum is delighted to announce that registration for our 38th Annual Conference in London is officially open!

Read on for more updates from our team and across Europe.

Thank you for your support. As always, you can like us on Facebook and follow us on Twitter for more regular updates.

Blessings, and in solidarity,
The EuroForum team
In this edition...
Register for the European Forum's Annual Conference 2019

European Forum members meet Pope Francis

Recent speeches and public appearances from European Forum Board and staff

LGBT+ news from across Europe
After a short delay, the Board is thrilled to direct you to the registration page for London 2019. The dates of our Annual Conference, now in its 38th iteration, are 25/26 to 30 June (depending on whether you want to come to the preconferences or not).

All details can be found here, including how to apply for a scholarship - made possible by the incredible generosity of people like you, our cherished members. If you're from an underprivileged country or context, please don't hesitate to ask for support. Being part of the European Forum family means that we can help each other, and we value every new - and returning - attendee that we're able to offer financial aid to.
European Forum member group meets Pope Francis!
On Ash Wednesday, 6 March 2019, a group of 16 pilgrims, including parents and family members alongside LGBT Catholics with Pilgrimage Chaplain, Fr. David Stewart SJ, had privileged seats at the morning Papal Audience in St. Peter's Square. At the end of the General Audience the group was invited to meet Pope Francis. Read more via Gionata News.
The Pope meets Martin Pendergast (far left), Pilgrimage leader, member of LGBT+ Catholics Westminster, and part of the fabulous UK team that is organising our Annual Conference in London in June.
"We can be very valuable, but we are quite small and vulnerable in most countries": On the intersection of religion and LGBTI+ people
Read this powerful speech delivered by European Forum Co-President Wielie Elhorst back in November. He outlines the practical ways in which organisations, governments, and civil society can help increase the visibility of LGBTI+ people of faith, and bring our cause to the fore.
European Forum employee speaks out against religious "reparative therapy" on Polish television
We're very proud of our Programme Officer Misza Czerniak, who recently talked about the danger of reparative therapy - that tries to "undo" or suppress homosexuality, often on "Biblical grounds" - on Polish television. Misza spoke as a representative of European Forum Polish member group Wiara i Tęcza (Faith and Rainbow). Watch the full video here (in Polish).
IDAHOBIT vigils to take place around the world
As you may know, every 17 May the International Day Against Homophobia, Biphobia, and Transphobia (IDAHOBIT) is commemorated. Since 2007, vigils have been held to share the despair and the hopes of LGBT+ people in faith communities. The Italian Christian LGBT group, Progetto Gionata, started these vigils in several cities across Italy, sometimes in cooperation with local Roman Catholic parishes. Now, vigils are held in several European and Latin-American countries. If you want to know more about these vigils or maybe organise one yourself, go to https://inveglia.wordpress.com/english/ for more information. You can also listen to a recording of the vigil organised by the European Forum in Brussels two years ago.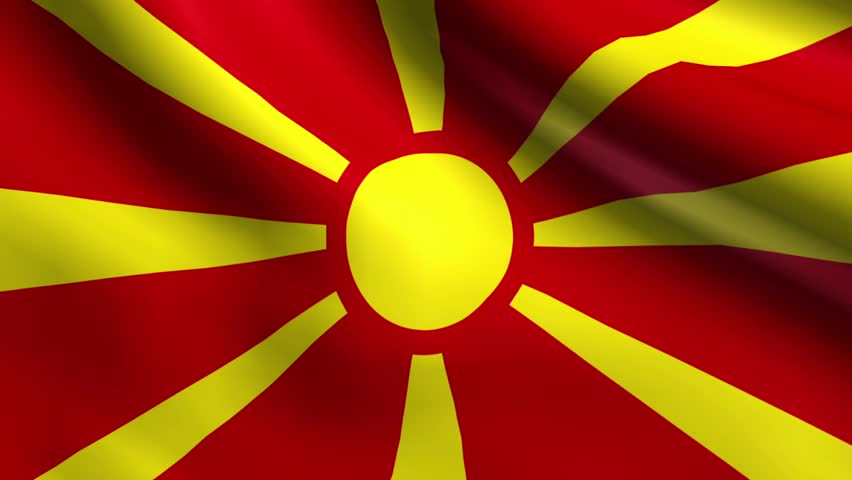 Northern Macedonia parliament accepts anti-discrimination law
The parliament of North Macedonia recently adopted a law on the prevention and protection against discrimination after long debates between the ruling coalition and opposition parties. This is a great victory for LGBTI+ people as the adopted law prohibits any discrimination based on race, origin, nationality or ethnicity, sexual orientation, gender identity, religion, political beliefs, or any other grounds.
New Resolution outlining the rights of intersex people in the European Parliament
On 14 February 2019, the European Parliament adopted a landmark Resolution on the Rights of Intersex People. Among other things, the European Parliament "strongly condemns sex-normalising treatments and surgery" and encourages Member States to adopt legislation that protect the bodily integrity of intersex people "as soon as possible". ILGA-Europe has the full story.
European Forum Board and staff meet in Paris to discuss future strategy
The European Forum staff met in Paris in February to discuss important matters relating to the Forum's long-term Strategy Plan, coming into effect in 2021. We were hosted by one of the oldest Christian LGBT organisations in Europe (1972) which was also a co-founder of the European Forum back in 1982, David et Jonathan. Merci!

Prayer given during the Sunday morning section of the meeting. Luke 4,16-30:
"The Spirit of the Lord is on me, because he has anointed me to proclaim good news to the poor. He has sent me to proclaim freedom for the prisoners and recovery of sight for the blind, to set the oppressed free, to proclaim the year of the Lord's favour."
Bisexual Christians needed for special project
The European Forum's very own Secretary is looking for participants for her book project, Bi: the Way, a pastoral guidebook for churches, church leaders and support for Bi Christians. Those who identify as bisexual and Christian are invited to get in contact with Carol Shepherd for interview (confidentiality assured). You must be bi and have attended/currently attend church in your country. Carol is especially interested in hearing from those living in Central and Eastern Europe. Help support this effort to bring bi Christian stories into greater light!
Contact: carol.shepherd@winchester.ac.uk
Read speech from European Forum member and mentor, Kerstin Soederblom
Letter to the Pope from Catholic Gay Pastors in the Netherlands
Read here the letter that the Working Group of Catholic Gay Pastors in The Netherlands has written to Pope Francis after an earlier unanswered appeal. Currently a convocation is in progress in The Vatican concerning the widespread sexual abuse in the Church, most recently highlighted in the case of Cardinal Pell, and very often so unjustly connected to gay men in priesthood. The Working Groups shares its concerns in this letter, which you can read here.
European Elections 2019: LGBTI organisations asked to take ILGA-Europe survey (and don't forget to vote!)
LGBTI organisations based in the EU are asked to take this survey by ILGA-Europe about attitudes towards the European Elections. Please contribute the voice of your organisation and fill out the short survey by 25 March 2019. Turnout is often very low at European Elections, but if you're in an EU member state, make your voice heard this May by voting for candidates that support LGBT+ rights and freedom of religion. Follow the hashtag #ComeOut4EU on Twitter to see who's explicitly showing their support for the causes our community cares about. More information about voting (in all EU languages) here.
LGBT+ Armenians still face immense hardship and danger
The European Forum is sad to see that the situation for LGBT+ people in Armenia does not seem to have improved after the Velvet Revolution in the Spring of 2018 and the elections of 9 December 2018. We appeal to the Armenian government to protect all its citizens from harm and to reform the police to be a protecting force for all. As many of you will recall, it was only in November last year that we were forced to cancel our peaceful event for LGBT+ Christians in Yerevan, Armenia.