Nitin Damle, MD, FACP
Dr. Nitin Damle, immediate past president of the American College of Physicians and internal medicine specialist in Rhode Island, has been lecturing across the United States and around the world about the health effects of climate change.
In case you missed it:
The Consortium is growing, getting its message out, and state-level activity is growing:
The conference convened 280 doctors, nurses, and other health professionals to focus on promoting better health by advancing solutions to climate change. READ MORE
Big thanks all who attended or viewed via live-streaming! Missed the conference or would like to review some of the material?
If you have signed up to be a Medical Champion for Climate & Health, please remember to log your activities -
(Including your presentations, research, media activities, and policy visits!)
Would you like to become a Champion?
Sign up here!
Doctors Prescribe Climate Action for Better Health (NRDC)
America's health professionals have an important message: Climate change is harming our health, but there's something we can do about it.
READ MORE
Climate Change Takes Particular Toll on At-Risk Communities (MedPage Today)
Specialists call for physician engagement, better data, and stronger advocacy.
READ MORE
A case for climate activism: but where are the medical students? (KevinMD, By: Caroline Wellbery and Rhett Engelking)
There is a slow but growing response among medical educators, who are working to develop and integrate curricular projects on the health impacts of climate change.
READ MORE
In the Trenches: Protecting the Environment, Our Health
(AAFP News, By: Shawn Martin, AAFP Senior Vice President of Advocacy, Practice Advancement and Policy)
The American Academy of Family Physicians (AAFP) is an active member of the Consortium.
READ MORE
Climate Changes Health (APHA Newsletter)
APHA supported and endorsed the Climate & Health Solutions Conference.
READ MORE
Highlighting Solutions to Climate Change:
Can dirt save the Earth?
(The New York Times)
Agriculture could pull carbon out of the air and into the soil — but it would mean a whole new way of thinking about how to tend the land.
READ MORE
Climate Lawsuits, Once Limited to the Coasts, Jump Inland
(The New York Times)
Until recently, communities suing fossil fuel companies over the costs of climate change have been located on the coasts: cities and counties in California, and New York City. But now, the litigation has jumped inland.
READ MORE
Meet the anti-plastic warriors: the pioneers with bold solutions to waste (The Guardian)
If nothing changes, one study suggests that by 2050 our oceans will have more plastic swimming around, by weight, than fish.
READ MORE
Some people are more likely to be affected than others:
Climate Change Said to Be 'Ultimate Social Determinant of Health' (American Psychiatric Association)
Activists say psychiatrists will be treating patients for the acute effects of extreme weather events and will also have a role in addressing helplessness and passivity in the face of climate change.
READ MORE
A new generation of activists, born next to an oil refinery (High Country News)
Long in the grips of industry, working-class parents take a lesson from their children.
READ MORE
Black adults are more likely to breathe pollutants that increase risk of dying from heart disease, stroke
(American Heart Association News)
A new study suggests that Black adults may be more likely than their white peers to die from cardiovascular disease in part because they breathe dirtier air.
READ MORE
Claim your CE credits if you attended the Consortium's Climate & Health Solutions Conference!
---
How to obtain your certificate:
1. Go to http://mscch.cmecertificateonline.com
2. Click on the "Climate & Health Solutions Conference" link. Please print all pages of your certificate for your record.
Questions? Email Certificate@AmedcoEmail.com

---
Continuing Education for Nurses: to obtain your CE credits from this meeting, please complete the evaluation form at: http://bit.ly/nurseCE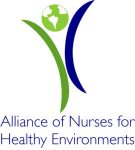 The 19th annual State of the Air report, which grades counties across the country on the number of unhealthy ozone and particle pollution days residents are breathing was released by the American Lung Association last week. Learn about your local grades at www.stateoftheair.org

Saving Energy Saving Lives. Energy efficiency can benefit health by reducing power plant pollution. This report estimates the health and environmental benefits that would come from a nationwide 15% reduction in annual electric consumption. http://www2.aceee.org/l/310911/2018-02-20/s1brw

PSR and Concerned Health Professionals of New York to released the 5th edition of the Compendium of Scientific, Medical, and Media Findings Demonstrating Risks and Harms of Fracking. The report compiles, summarizes and links to the mounting evidence that fracking and related infrastructure harm human health – and, of course, accelerate the advance of climate change. Of the more than 1,300 studies and articles included in the Compendium, more than 90 percent have been published since 2013, and about a quarter were published in 2017 alone. The report was heralded in a major article in Rolling Stone magazine, which called the report "the most authoritative study of its kind." The Compendium is available here. Read the Rolling Stone article here.