Friday Flyer - November 8, 2019
IMPORTANT DATES

NOVEMBER
7-17 Jacksonville Fair
15- Tropicana, 6:30 pm
18-19- Agent at Conference
21- YET Graduation
26- Hippology, Barn
26- Float Decorating, 6:30

DECEMBER
3- Float Decorating, 6:30
5 - County Council Meeting
5- Officer Training - 6pm
6- Final Float Decorating, 6:30
6-8 Leadership Adventure Weekend
7- Callahan Christmas Parade
17- Hippology, Extension Office
20- Holiday Party
20- Registration for Day at the Capitol Closes
31- Horse Program Forms Due
COUNTY NEWS

Meet Mr. Ted!
Hello, my name is Ted Karsch. I am the new 4-H Extension agent for Nassau County. Prior to becoming your 4-H agent, I worked at West Nassau High School as a Spanish teacher for five years. My first day on the job was November 1st. Prior to working as a Spanish teacher, I was a teacher of English as a second language at a private language school in Ft. Lauderdale.
I am passionate about teaching and my biggest goal is to reach as many young people as possible in the community with relevant, creative and engaging learning programs. In addition, I am eager to use my Spanish language abilities to reach out to the Latino communities living in Nassau County.
Please contact me directly by email at tkarsch@ufl.edu or call the extension office at 904-530-6350.
I look forward to working with all the inspiring members of the Nassau 4-H community.
4-H of the Month!
Callahan Parade Float Decorating
Come join us for the annual Callahan Float Decorating!

12/26, 6:30 pm
12/3, 6:30 pm. Bring $5 for pizza dinner
12/6, 6:30 final build day!
12/7, parade!

Remember, you must attend at least 1 building day to be eligible to ride the float and must attend either 2 building days or 1 building day & ride to count as your fair point.

Bernie Clayton Insurance has sponsored this year's application! Thank you, Bernie!

Contact Ms. Laura at 530-6353 to find out more.
Kristen's Living Memorial Saplings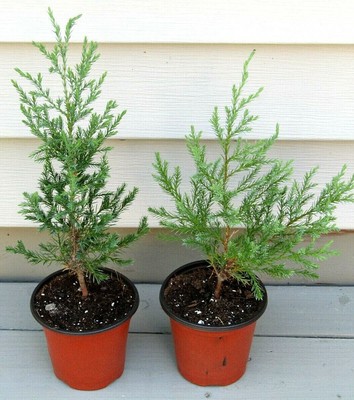 Saplings have arrived for all 4-H'ers, friends, and families interested in planting a tree in Mrs. Kristen's memory.

We will provide 1 sapling per family with instructions on how to properly care for your new tree.

The tree is an Eastern Red Cedar

They will be available 11/15 from 8:30 am to 5 pm, and are FREE
ANIMAL SCIENCE
Horse Program Applications Due 12/31
Hippology
Hippology is the study of horses. That's right, a place just to geek out over equines! We will cover a myriad of topics including anatomy, physiology, behavior, equipment, management, and training.

Hippology is designed for youth ages 10+ and offers a state competition for youth ages 11 and up. Our meetings are mixed between classroom learning and hands-on less

ons with our partnership barn, Kozland Farm.

Our next meeting is November 5th

,

6 pm

For more information about this program, contact Ms. Kelsey at 904-530-6354 or kelseymirvine@ufl.edu!
LEADERSHIP
Officer Training- 12/5
Calling all elected club officers for the 2019-2020 year!

Officer training will be held 12/5 at 6pm, Callahan Extension Office

If you were elected you are required to attend.

County Council Officers and one of our State Officers will be leading your training.

Please RSVP if you can and

CLUB LEADERS please report who your officers for the year are so we know who to expect.
Youth Emergency Team
The Nassau County Youth Emergency Team is an award winning program available to all Nassau County Residents ages 11+. The YET program teaches youth fundamentals of emergency and disaster response such as: fire suppression, hands-only CPR, animal sheltering and handling, search and rescue, first aid, and more!

The program is FREE and offers youth 25+ community service and a fair point.

All meetings are held at the Nassau County Emergency Operations Center in Yulee.

For the full schedule, click HERE

Both Youth and Adult volunteers are needed for the 11/14 final exam. Please contact Ms. Kelsey for more information. Community service hours will be provided.
County Council
What is County Council?
A group that represents the entire 4-H program and provides a link between community clubs

A chance for teens to exercise their leadership abilities and provide input to the county program

A club focused on leadership, communication, citizenship, and community service

County Council is open to youth ages 11-18 to grow their leadership skills. County Council is a very active club that helps organize many of the county's events as well as teach officer training.
4-H Day at the Capitol
January, 30th, 2020 at the

Florida State Capitol

Fee: $15, includes your lunch and a t-shirt!

Registration closes 12/20

Must register through 4-H Online

4-H DATC is a long standing tradition where hundreds of youth from all across the state gather at the Capitol. On this day we will meet with senators and representatives and discover so much about our government.
Teach The Agent
OTHER EVENTS
Project & Record Books
Need a project or record book? Call or swing by our office to pick yours up!

Only Full members can receive books

Remember, only 1 project book can be given out at a time but you can have multiple record books

Always due

June 1st

to the office WITH the completed reports
Jacksonville Fair 2019
CLUB MEETING DATES

Callahan Country Kids:11/18, 12/2, 1/6, 2/10 at 7 PM- Extension Office

Town & Country:

Barnyard & Beyond:

Hilliard Back 40:

4-H Shooting Stars: Next meeting is 11/11, 4:30 pm @ Mrs. Dana's House

Next Generation:

Young Riders: 11/2, Educational Petting Zoo

Sunshine Crew:

CMS Earth Warriors:

Zooming In Photography: