Gasoline Superusers: A New Model for EV Purchase Incentives

To meet President Biden's target of cutting carbon emissions in half by 2030, the U.S. must redefine its approach to incentivizing the switch from gas-powered vehicles to EVs. Instead of applying the same incentive to all drivers regardless of how much gasoline they use, EV incentives should be calculated based on the amount of gasoline displaced by the purchase of an EV.
This is a key finding of a new report Coltura published today. The report, "Gasoline Superusers," provides the first in-depth look at the data available on drivers in the top 10% of gasoline consumption, so-called "gasoline superusers." It analyzes EV incentives and other policy options for transitioning superusers to EVs and presents a model for achieving significant cuts in gasoline consumption by 2030.
Help us spread the word about this new research!
Save the Date - Aug. 14:
Clean Cars 2030 Rally in Seattle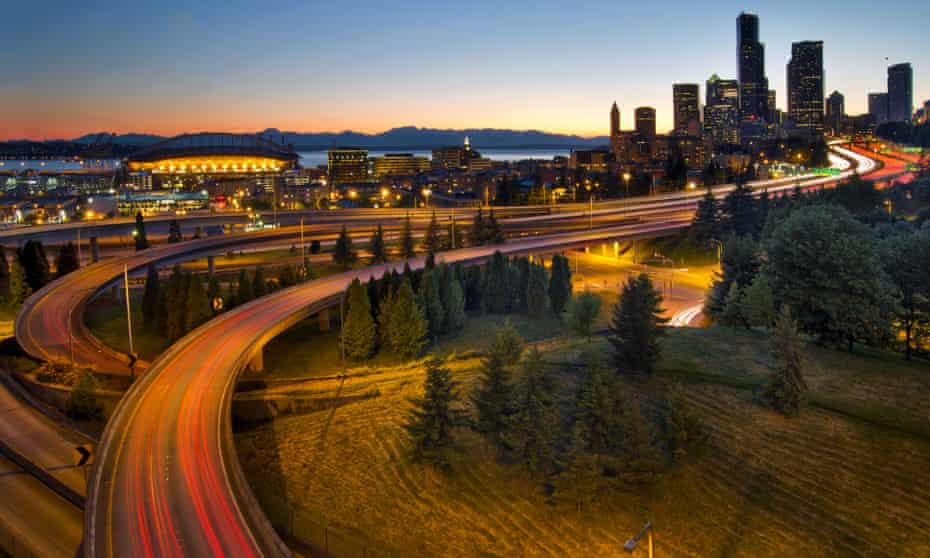 Photo credit: Alamy
Gov. Jay Inslee campaigned for president on the promise of 100% Clean Cars by 2030. It's time he responds to our petition and sets that goal for Washington State.
Join us on August 14th as we rally for Clean Cars 2030 in our first public event in over a year! We'll meet at St. Mark's Episcopal Cathedral in Seattle at noon for music, art, food, speakers, and an EV parade and car show.
This is our chance to get into the streets and show Gov. Inslee that Washington is ready for 100% Clean Transportation. If you can, bring your family by EV, bike, bus, or light rail to show your support for clean transportation!
If you drive an EV, join the parade! We'll meet at 10:30 in the church parking lot to decorate our cars and start the parade at 11:15 am.
What: A rally calling on Gov. Inslee to establish a Clean Cars 2030 target by Executive Order. Music, art, and an EV parade and car show.
When: Saturday, August 14th at Noon (EV parade participants should meet at 10:30 am)
Where: St. Mark's Episcopal Cathedral, 1245 10th Ave E, Seattle, WA 98102
Introducing Coltura's New Storybook
What can two children and a hamster do about climate change and air pollution? Find out in our new book, Sparky's Electrifying Tale. Now available for pre-order, this powerful book was authored by Coltura's co-executive directors, Matthew Metz and Janelle London, to help families have important conversations about fighting climate change and making a difference.
Help us maximize the culture-changing potential of this, the first-ever children's storybook about the harms of gasoline. Order your copy and spread the word. Let's make this book a bestseller!
EU Proposes Gasoline Phaseout by 2035
The European Union
has advanced legislation
that would phase out internal combustion engine (ICE) vehicles by 2035, as part of a greater climate initiative. The European Commission is set to introduce proposals for binding emission targets within the member states, including a 55% cut in CO2 emissions by 2030, and 100% cut by 2035. That proposed 100% ban would effectively end sales of gas- and diesel-engine models, as well as hybrids.
Meet Our Intern - Emma Roginski
Emma is a student at Menlo Atherton High School and the Middle College program at Cañada College. She plans to major in environmental studies in college and pursue a career in sustainability. She is a passionate environmental activist and an advocate for clean energy and sustainable transportation. Her goal is to have an impact on her community and planet by spreading environmental awareness and inspiring activism. Thank you Emma for all of your amazing contributions!
Gas 'N' Go, Brookhaven, PA
A Gas 'N' Go station in the Philadelphia suburb of Brookhaven killed frogs, turtles, fish, raccoon, and a fox when it
leaked 4,700 gallons of gasoline last month
. The leak contaminated a nearby creek, storm water system, and the grounds of a nearby elementary school, forcing its closure. According to local officials, carcinogenic benzene in the ground is a "longer-term concern."
Leakage of gasoline from gas stations is common
and can occur from regular vehicle fueling and oil tank deliveries, as well as from leaky underground storage tanks, gasoline piping, and gas pumps. Of the estimated 450,000
brownfield sites
in the U.S., approximately one-half are thought to be impacted by petroleum, much of it from leaking underground storage tanks at old gas stations.
Culture Corner:
A New Meaning of "Splash and Dash"
According to a Ford-commissioned
survey
, 1 in 5 drivers said the smell of petrol is what they'd miss most when swapping to an electric vehicle, with almost 70% claiming they would miss the smell of petrol to some degree. Gasoline also ranked as a more popular scent than both wine and cheese, and almost identically to the smell of new books.
Thus, the introduction of Ford's new scent, Mach-Eau, as part of its marketing campaign around the new all-electric Mustang Mach-E GT. While it's not actually for sale, it is part of Ford's strategy to help gas-car drivers make the transition to electric vehicles.