Join us on Sunday, October 10

* * * * * * * * * * *

Adult Education at 9:00 am
All are welcome! Join us via zoom at 9:00!

* * * * * * * * * * *
Virtual Youth Group- 6th graders-12th graders - at 9am.
Join us via Zoom at 9:00!

* * * * * * * * * * *

Children's Education at 9:15am
Pre-K through 5th Graders:
Join for singing, Bible story, conversation and prayer.
Join us via zoom at 9:15!

* * * * * * * * * * *

Worship Service at 10:30am.
In-person and livestreaming!

In-person worship reminder
With COVID-19 case numbers going up again locally,
it's especially important to follow the direction from
Session that social distancing be maintained during
in-person worship. This means maintaining at least a
6-foot distance between people in the pews,
unless they live in the same household.

Plan to arrive early
so you can be checked in
at the one entry door on Willett St by the ramp.
If you are handicapped, please park in the church lot,
and check in at the elevator door.
Remember to wear a mask.

We continue to live stream on Facebook.
Click here to connect on Sunday.
You will find the bulletin for Sunday here.

Offering of Our Gifts
You can mail offering to: FPC, 362 State St, Albany, NY 12210
Or go on line to donate (www.firstpresalbany.org/donate/)
Thank you for your continued support of FPC ministries.

* * * * * * * * * * *

Fellowship Time at 11:30am.

After the service, join us on Willett Street for
Fellowship Time
We'll have drinks and snacks and
enjoy conversation with one another!
* * * * * * * * * * *

Wondering what to expect on Sunday?
Click here to view a video
Session members created
to give you a sense of what to expect
coming back to in-person worship.

* * * * * * * * * * *
From the Stewardship Committee
A Message from the Stewardship Committee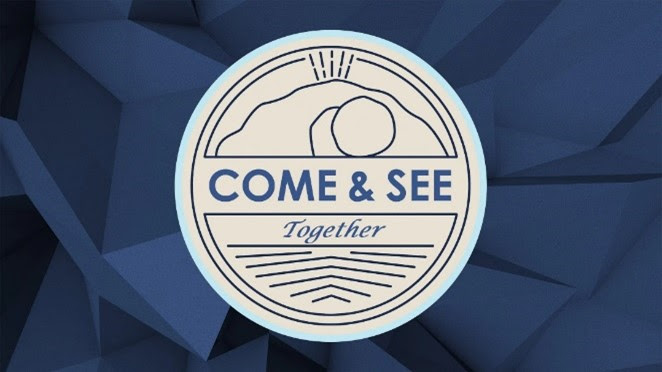 Our webpage states that: "We are a congregation that works for peace and justice in our society." How do we carry that out? Some of the work is through the efforts of our Social Justice and Peacemaking Committee.

More specifically: We work for equality and justice for our LGBTQI+ siblings. The most visible work is the support and participation of our church in Pride Month when we march with "pride!" and the Transgender Day of Remembrance in November.

We work for the end of food insecurity by coordinating an annual letter writing campaign to our Congressional representatives in support of legislation that increases food security worldwide, nationally and here in Albany.

We work for local and national justice issues such as voting rights and income equality, joining with the Poor People's Campaign and the NAACP.

We work for environmental justice. This year, the Social Justice and Peacemaking Committee will be exploring how we can further engage the church in caring for the world that God has made.

As we reflect on all the gifts God has provided us, and on our responsive provision for Christ's Church, the Stewardship Committee hopes that you will join us to "Come and See, Together," all of the impactful work undertaken by First Presbyterian Church and the Social Justice and Peacemaking Committee in manifesting the Kingdom of God on Earth.

* * * * * * * * * * *
Youth & Families!

Please respond to the linked doodle poll to reschedule a couple summer events, and start planning for gatherings this fall.
Please mark ALL days that you/your youth would be available for an event.

Some possibilities would be for a service project, an outdoor gathering such as a pool party or fire pit, a weekend retreat, or a day at Soul Fire Farm. The times are not set in stone, but meant to be a general "morning", "afternoon", "evening" time slot. Please use the comments section to make any clarifications or suggestions.

We will ALWAYS be mindful of and follow best practices for safety regarding COVID-19. This is just a planning tool that will help in scheduling (and rescheduling as necessary).

Thank you in advance for your prompt responses! Click here to answer the poll!
Looking for some fellowship time?
Join other First Pres members at an outdoor, lower risk gathering!
Below are some opportunities.
Each gathering is outside*.
Chairs are provided.
Numbers limited to groups of 6 to 8.
Reservations required.
Enjoy!

* * * * * * * * * * *
Porch time at David Hinchen's in Albany
Thursday, October 14, 5:00-6:30pm
Thursday, October 21, 5:00-6:30pm
Beverages & snacks provided.
You are welcome to bring a snack to share.
RSVP to David via email or 518-489-1854
* * * * * * * * * * *

Patio time at Miriam and Glenn's in Delmar
Friday, October 29 at 4:00pm
Saturday, October 30 at 4:00pm
Hot and cold beverages provided.
You are welcome to bring a snack to share.
RSVP via church office

* * * * * * * * * * *

* in case of inclement weather, the host will determine
if the event will be cancelled or postponed

If you're interested in hosting a safe outside gathering,
please contact Office Administrator Jamie
to let her know the details.

Resource: Indigenous People's Day: Q&A Session about Indigenous Land Rights and Ancestral Land Reclamation
Reviewed by: Carol Green
My calendar says next Monday, October 11, is Columbus Day/Indigenous People's Day, updated from previous years which noted only the observance of Columbus Day. If you're wondering how to mark the day and grow your knowledge of indigenous peoples and their ancestral lands in New York State, the Albany Institute of History and Art is offering a free Youtube program to answer your questions. This special session will be livestreamed over Youtube on October 11 from 2:00-3:00 pm. The announcement below contains the link and an invitation to submit advance questions:
https://www.albanyinstitute.org/event/product/Indigenous-Peoples-Day.html
Do you have an antiracism book or other resource you want to share?
One First Pres priority is "combating systemic racism both within and outside the church." Many of you are already reading and discussing books and articles that address this underlying racism, and the Membership Committee invites you to share your insights and thoughts in First Pres eblasts. What did you find enlightening? For whom would you recommend this particular book or article? Reviews of other media addressing racism, such as movies, TV shows, podcasts and children's resources are welcome. Please email your mini review to: Carol Green. Questions about reviews may be directed to Carol Green at email or call or text 518-331-1447.


Click here for past reviews
Would you like to read one of the
scripture passages
during the Sunday morning worship service? If so, please let
Jamie know in the church office
, and we'll put you into the schedule.
* * * * * * * * * * *
Adult Volunteers NEEDED!
Sign up here: https://forms.gle/X34Y26tkqxsQgZg8A
Questions? contact Molly or at (518) 810-3158
* * * * * * * * * * *
Be a witness of support to the Black Lives Matter movement
every Tuesday from noon to 1:00pm.
Join others on State S.t in front of Westminster Presbyterian Church
with your mask (not-optional) and a sign (optional).
This effort is being spear-headed by Elizabeth McMillan at WPC.
Creative Action Unlimited is thrilled to announce the premiere of the FILM of Whitewashed: the racism project at the Madison Theater on October 15, 16, 22 and 23. (Online premiere is October 29.) Tickets go on sale October 1!
Directed by Michael Kennedy , cinematography by Jamel Mosely and featuring Archie, Danielle Colin, Diaka Kaba Hill, Zoë Lewis, Aaron Joshua and Siobhan Shea. (Trailer by David Quinones Jr )

Follow the link to the trailer


* * * * * * * * * * *
Thursday, 10/7 7:00am Men's Bible Study (Rose Room)
6:30pm Anti-Racism Task Force
7:30pm Soloist Rehearsal

Sunday, 10/10 9:00am Adult Education via Zoom
9:00am Virtual Youth Group
9:15am Children's Education via Zoom
10:30am In-Person Worship Service and
Live Streaming Worship Service on Facebook
11:30am Outside Fellowship Time

Monday, 10/11 1:00pm Covenant Small Group

Tuesday, 10/12 9:00am Men's Bible Study via zoom
11:30am Clergy Meeting
12:00pm Endowment Subcommittee Meeting
5:30pm Property Committee Meeting

Wednes., 10/13 6:30pm Women's Small Group
7:00pm Dads' Small Group

Thursday, 10/14 7:00am Men's Bible Study (Rose Room)
5:00pm Porch time at David Hinchen's in Albany
7:15pm Soloist/ Choir Rehearsal

Saturday, 10/16 1:00pm Service of Witness to the Resurrection for
Hugh Nevin
(In-Person and Live Streaming on
Facebook)
Sunday, 10/17 9:00am Adult Education via Zoom
9:00am Virtual Youth Group
9:15am Children's Education via Zoom
9:45am Soloist/ Choir Rehearsal
10:30am In-Person Worship Service and
Live Streaming Worship Service on Facebook
11:30am Outside Fellowship Time
Tuesday, 10/19 9:00am Men's Bible Study via zoom
7:00pm Session Meeting

Wednes., 10/20 10:00am Women to Women Small Group
6:00pm Member Care Conversation