Saturday, October 16
Service of Witness to the Resurrection
The Rev. Dr. Hugh Nevin
in the sanctuary at 1:00pm
and livestreaming on Facebook,
click here to connect on Saturday.
* * * * * * * * * * *
Join us on Sunday, October 17
for education, worship and fellowship

* * * * * * * * * * *

Adult Education at 9:00 am
All are welcome! Join us via zoom at 9:00!

* * * * * * * * * * *
Virtual Youth Group- 6th graders-12th graders - at 9am.
Join us via Zoom at 9:00!

* * * * * * * * * * *

Children's Education at 9:15am
Pre-K through 5th Graders:
Join for singing, Bible story, conversation and prayer.
Join us via zoom at 9:15!

* * * * * * * * * * *

Worship Service at 10:30am.
In-person and livestreaming!

Please plan to arrive early
so you can be checked in
at the one entry door on Willett St by the ramp.
If you are handicapped, please park in the church lot,
and check in at the elevator door.


With COVID-19 case numbers still high locally,
it's especially important to follow the direction from
Session: maintain at least a 6-foot distance between
people in the pews, unless they live in the same household
and remember to wear a mask.

We continue to live stream on Facebook.
Click here to connect on Sunday.
You will find the bulletin for Sunday here.

Offering of Our Gifts
You can mail offering to: FPC, 362 State St, Albany, NY 12210
Or go on line to donate (www.firstpresalbany.org/donate/)
Thank you for your continued support of FPC ministries.

* * * * * * * * * * *

Fellowship Time at 11:30am.

After the service, join us on Willett Street for
Fellowship Time
We'll have drinks and snacks and
enjoy conversation with one another!
* * * * * * * * * * *

Wondering what to expect on Sunday?
Click here to view a video
Session members created
to give you a sense of what to expect
coming back to in-person worship.

* * * * * * * * * * *
From the Stewardship Committee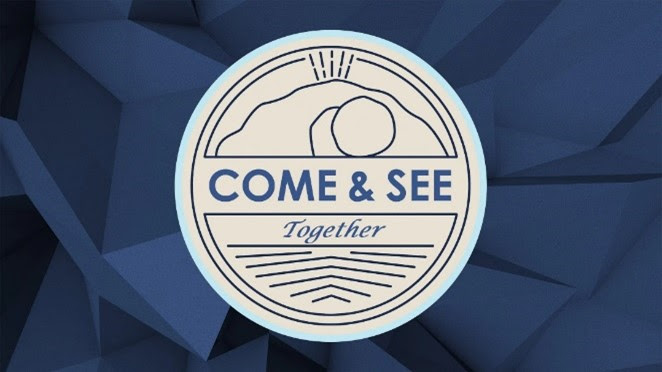 First Presbyterian has a long practice of working for social justice. The Antiracism Task Force was initiated in the fall of 2019 after our congregational survey identified combating systemic racism as a priority. The members of the task force have been meeting ever since to educate themselves and other First Pres members on the origins and results of systemic racism. The task force continues to encourage others in their own antiracism exploration as well as our congregation's collective journey. But we know it will take a strong and sustained effort with uncommon determination, integrity, and humility to turn the tide of systemic racism within our church, our neighborhood, and our community.

What is the connection between our antiracism efforts and our stewardship campaign? Your pledges fund all aspects of this work: eye-opening sermons by our pastors that challenge the status quo; special programs, speakers, and projects; physical and virtual meeting spaces; and antiracism books and other resources for First Pres's lending library.

Our stewardship campaign's theme, "Come and See, Together" bids us to put our faith and love into action to bring about an equitable and safe community for people of color in our congregation and community. "Where your treasure is, there will your heart be also" (Matthew 6:21). If your heart longs for equity and a safe, supportive community for all our neighbors, then pledge with your heart. Support our 2021 Stewardship Campaign as generously as you can on Consecration Sunday, October 24.
A Message from Social
Justice & Peacemaking Committee
Most (plastic) bags of candy in the Halloween aisles contain sweets that are individually-wrapped in plastic. But you can find some Halloween candy that is better for the environment.
A number of candies come in paper boxes, e.g. Smarties, M&Ms;, Nerds, Dots, Milk Duds, Glossette chocolate-covered raisins or peanuts, Junior Mints, Popeye Candy Sticks, Chewy Lemonhead, Whoppers, and more.
Pixy Sticks and waxed paper-wrapped toffees, such as Bits-O-Honey, are good options. Some mini chocolate bars come wrapped in paper. You might be able to find Glee Gum or another variety without plastic packaging.
The little things we do to help our earth are just as important as the big things.
* * * * * * * * * * *
Youth & Families!

Please respond to the linked doodle poll to reschedule a couple summer events, and start planning for gatherings this fall.
Please mark ALL days that you/your youth would be available for an event.

Some possibilities would be for a service project, an outdoor gathering such as a pool party or fire pit, a weekend retreat, or a day at Soul Fire Farm. The times are not set in stone, but meant to be a general "morning", "afternoon", "evening" time slot. Please use the comments section to make any clarifications or suggestions.

We will ALWAYS be mindful of and follow best practices for safety regarding COVID-19. This is just a planning tool that will help in scheduling (and rescheduling as necessary).

Thank you in advance for your prompt responses! Click here to answer the poll!
Looking for some fellowship time?
Join other First Pres members at an outdoor, lower risk gathering!
Below are some opportunities.
Each gathering is outside*.
Chairs are provided.
Numbers limited to groups of 6 to 8.
Reservations required.
Enjoy!

* * * * * * * * * * *
Porch time at David Hinchen's in Albany
Thursday, October 14, 5:00-6:30pm
Thursday, October 21, 5:00-6:30pm
Beverages & snacks provided.
You are welcome to bring a snack to share.
RSVP to David via email or 518-489-1854
* * * * * * * * * * *

Patio time at Miriam and Glenn's in Delmar
Friday, October 29 at 4:00pm
Saturday, October 30 at 4:00pm
Hot and cold beverages provided.
You are welcome to bring a snack to share.
RSVP via church office

* * * * * * * * * * *

* in case of inclement weather, the host will determine
if the event will be cancelled or postponed

If you're interested in hosting a safe outside gathering,
please contact Office Administrator Jamie
to let her know the details.

Would you like to help run the audio-visual systems during the church service? You would control the soundboard, which broadcasts the audio throughout the sanctuary and the Internet broadcasting software that delivers the Facebook livestream. And, of course, you'd receive full training.

Our team shares these duties so that your commitment would be between 8 - 12 Sundays per year.

If interested, please contact Dwight Cheu at dwightcheu@gmail.com. We also welcome high school students too -- this would be a great introduction to audio and video broadcasting.
* * * * * * * * * * *
Would you like to read one of the
scripture passages
during the Sunday morning worship service? If so, please let
Jamie know in the church office
, and we'll put you into the schedule.
* * * * * * * * * * *
Adult Volunteers NEEDED!
Sign up here: https://forms.gle/X34Y26tkqxsQgZg8A
Questions? contact Molly or at (518) 810-3158
* * * * * * * * * * *
Thursday, 10/14 7:00am Men's Bible Study (Rose Room)
5:00pm Porch time at David Hinchen's in Albany
7:15pm Soloist/Choir Rehearsal

Saturday, 10/16 1:00pm Service of Witness to the Resurrection for
Hugh Nevin (In-Person and Live Streaming on
Facebook)

Sunday, 10/17 9:00am Adult Education via Zoom
9:00am Virtual Youth Group
9:15am Children's Education via Zoom
9:45am Soloist/Choir Rehearsal
10:30am In-Person Worship Service and
Live Streaming Worship Service on Facebook
11:30am Outside Fellowship Time
11:30am Offering Counter Training

Tuesday, 10/19 9:00am Men's Bible Study via zoom
7:00pm Session Meeting

Wednes., 10/20 10:00am Women to Women Small Group
6:00pm Member Care Conversation

Thursday, 10/21 7:00am Men's Bible Study (Rose Room)
5:00pm Porch time at David Hinchen's in Albany
7:15pm Soloist/Choir Rehearsal

Sunday, 10/24 9:00am Adult Education via Zoom
9:00am Virtual Youth Group
9:15am Children's Education via Zoom
9:45am Soloist/Choir Rehearsal
10:30am Consecration Sunday
In-Person Worship Service and Live Streaming
Worship Service on Facebook
11:30am Outside Fellowship Time

Monday, 10/25 1:00pm Covenant Small Group

Tuesday, 10/26 9:00am Men's Bible Study via zoom
7:00pm FOCUS Board
Wednes., 10/27 6:30pm Women's Small Group
7:00pm Dads' Small Group

Thursday, 10/28 7:00am Men's Bible Study (Rose Room)
7:15pm Soloist/Choir Rehearsal