Readings, Service times and Notices
A message from Rev. Michael.
As we are continuing with Tier 4 restrictions are having major implications for life and work into the near future. Although there was a brief remark to places of worship staying open it has been left to parishes to decide; The Diocese has said that " Just because we 'can do' something according to the rules, does not mean we 'should do' it. The local situation needs to be considered. Our priority must be keeping people safe, especially with many in our congregations in the 'at risk' category. And so, we feel whilst we are in Tier 4 there will not be public acts of worship. I along with Jonathan feel very sad and emotional about sending out an email to say that our services are cancelled, but it is best to be safe.

As we have gone through this period of coronavirus the constant in church life is how can we best keep each other safe. Jonathan and I feel that in this new level of restrictions it is not advisable to put anyone in an environment where the levels of risk, at the present time, seem higher as this new strain of the virus is supposed to be more virulent.

The church will remain open for private prayer. I imagine we are all feeling worn down by the news developments and sad as we reflect on the implications of what this will mean in the coming weeks.


The church will be open daily from 9am-4pm for Private Prayer. Sanitising gels are in place as well as signage for restricted areas.


Readings for January 3rd. 2021
The Epiphany of our Lord


Today's Prayer which brings us all together:
O God, who by the leading of a star manifested your only Son to the peoples of the earth: mercifully grant that we, who know you now by faith, may at last behold your glory face to face; through Jesus Christ your Son our Lord, who is alive and reigns with you, in the unity of the Holy Spirit, one God, now and forever.
Arise, shine; for your light has come, and the glory of the Lord has risen upon you. For darkness shall cover the earth, and thick darkness the peoples; but the Lord will arise upon you, and his glory will appear over you. Nations shall come to your light, and kings to the brightness of your dawn.
Lift up your eyes and look around; they all gather together, they come to you; your sons shall come from far away, and your daughters shall be carried on their nurses' arms. Then you shall see and be radiant.
your heart shall thrill and rejoice, because the abundance of the sea shall be brought to you, the wealth of the nations shall come to you. A multitude of camels shall cover you, the young camels of Midian and Ephah; all those from Sheba shall come. They shall bring gold and frankincense,

This is the reason that I Paul am a prisoner for Christ Jesus for the sake of you Gentiles— for surely you have already heard of the commission of God's grace that was given to me for you, and how the mystery was made known to me by revelation, as I wrote above in a few words, a reading of which will enable you to perceive my understanding of the mystery of Christ. In former generations this mystery was not made known to humankind, as it has now been revealed to his holy apostles and prophets by the Spirit: that is, the Gentiles have become fellow-heirs, members of the same body, and sharers in the promise in Christ Jesus through the gospel.
Of this gospel I have become a servant according to the gift of God's grace that was given to me by the working of his power. Although I am the very least of all the saints, this grace was given to me to bring to the Gentiles the news of the boundless riches of Christ, and to make everyone see what is the plan of the mystery hidden for ages in God who created all things; so that through the church the wisdom of God in its rich variety might now be made known to the rulers and authorities in the heavenly places. This was in accordance with the eternal purpose that he has carried out in Christ Jesus our Lord, in whom we have access to God in boldness and confidence through faith in him.

In the time of King Herod, after Jesus was born in Bethlehem of Judea, wise men from the East came to Jerusalem, asking, 'Where is the child who has been born king of the Jews? For we observed his star at its rising and have come to pay him homage.' When King Herod heard this, he was frightened, and all Jerusalem with him; and calling together all the chief priests and scribes of the people, he inquired of them where the Messiah was to be born. They told him, 'In Bethlehem of Judea; for so it has been written by the prophet:
"And you, Bethlehem, in the land of Judah,
are by no means least among the rulers of Judah;
for from you shall come a ruler
who is to shepherd my people Israel." '
Then Herod secretly called for the wise men and learned from them the exact time when the star had appeared. Then he sent them to Bethlehem, saying, 'Go and search diligently for the child; and when you have found him, bring me word so that I may also go and pay him homage.' When they had heard the king, they set out; and there, ahead of them, went the star that they had seen at its rising, until it stopped over the place where the child was. When they saw that the star had stopped, they were overwhelmed with joy. On entering the house, they saw the child with Mary his mother; and they knelt down and paid him homage. Then, opening their treasure-chests, they offered him gifts of gold, frankincense, and myrrh. And having been warned in a dream not to return to Herod, they left for their own country by another road.


From the Vicarage
I wonder what they saw in the sky that first night. What was it that got them thinking? What was it that motivated them to pack and begin a journey to who knew where? Something had been revealed to them. But what was it? Was it in the sky, in their mind, in their heart?
We don't have much historical information about these wise men and their journey. St. Matthew says they came from the East. Some have speculated they were from Persia. We like to think that there were three of them but St. Matthew doesn't say that, and the number has varied throughout the church's history; 2, 3, 4, 8, even 12. We call them Caspar, Melchior, and Balthazar but those names didn't come about until the seventh century. And what about "the star?" It has been viewed as a supernatural phenomenon, just a regular star, a comet, or sometimes as a conjunction or grouping of planets.
This not knowing everything and lack of historical information is a reminder that this story, this Epiphany journey, is not just the wise men's journey; it is everyone's journey. The truth of our scriptures is never limited to or contained only in the past.
I don't know what was in the sky, what they saw, that first night. I don't know what was in their minds; what they thought, asked, or talked about. I don't know what was in their hearts; what they felt, dreamed, or longed for. But I know that there have been times when we each have experienced Epiphany; times when our night sky has been lit brightly, times when our minds have been illuminated, times when our hearts have been lit up. Those times have revealed to us a life and world larger than before. They have been moments that gave us the courage to move on in our lives. Epiphanies are those times when something calls us, moves us, to a new place and we see the face of God in a new way; so human that it almost seems ordinary, too ordinary to believe.
That's what happened to the wise men. They began to see and hear the stories of their lives. Something stirred within them and they began to wonder, to imagine, that their lives were part of a much larger story. Could it be that the one who created life, who hung the stars in the sky, noticed them, knew them, lived within them, and was calling them? Could it be that the light they saw in the sky was a reflection of the divine light that burned within them, that burns within each one of us?
To seriously consider these questions is to begin the journey. That journey took the wise men to the house where they found the answer to their questions in the arms of his mother, Mary. We may travel a different route than the wise men did but the answer is the same.
Yes, and again Yes! God notices us, knows us, lives within us, and calls us. God is continually revealing himself in and through humanity, in the flesh.
Maybe it was the day you gave your grandchild a bath and saw the beauty of creation and the love of God. Or that day you said, "I love you" and knew that it was about more than just romance or physical attraction. Perhaps it was the moment you really believed your life was sacred, holy, and acceptable to God. Maybe it was the time you kept vigil at the beside of one who was dying, and you experienced the joy that death is not the end.
These are the stories of our lives, epiphanies that forever change who we are, how we live, and the road we travel. They are moments of ordinary everyday life in which divinity and holiness is revealed in humanity and we see God's glory face to face. Rev. Michael

click here to read the poem "The Three Kings" by Henry Wordsworth Longfellow
Take a moment to listen to the still small voice of God within the bustle of the day which has begun. Find a quiet place where you can enjoy precious moments of peace in God's presence. Sit quietly and listen to the sounds of the world around you, both outside and in the place where you are. Breathe slowly and rest in God's presence......


Know that as you journey through this day, that you have a helper, a source of strength and comfort, the reassurance that we are never further from God than a whisper.





Lord we pray for those searching for warmth and safety, for those fleeing persecution and violence,
for those in temporary accommodation because their homes have been flooded or damaged –
remembering particularly those affected by Storm Bella and by the earthquake in Croatia.
Lord we pray for those searching for peace of mind,
for those struggling with depression, eating disorders, addictions…and for their families,
for those facing the new year with sadness of heart, or little sense of purpose,~
for those who face it alone.
Lord we pray for those searching for clarity and stability, for businesses adapting to new trade agreements., for farmers and fishermen, for teachers and students amid uncertain term times and new ways of learning, for those in industries unsure when they can re-open and struggling with new regulations, for scientists challenged by new variants of the Covid-19 virus, for those desperate to see their families again.
Lord we pray for those searching for work, for those whose work is exhausting –
remembering especially those in the NHS and the emergency services,
for carers and those administering the new vaccines and for those who will receive it ,
for those searching for ways to feed their families and pay their bills,
and for those charities and organisations trying to help them.
Lord we pray for those searching for faith amid anxiety and loss,
for your church as she reaches out to those who are isolated, grieving, or battling with big questions,
and we pray for one another as we seek to offer our time and resources to our communities and those most in need.





Notices

The notices that you are reading, are printed out every Saturday evening ready for the Sunday Services. If you do have anything that you would like mentioned, e.g. coffee mornings, outings, walks etc. please let Rev. Michael know either by phone, email or putting your article through the Vicarage door.
Boiler Fundraising
BOILER The bad news this week i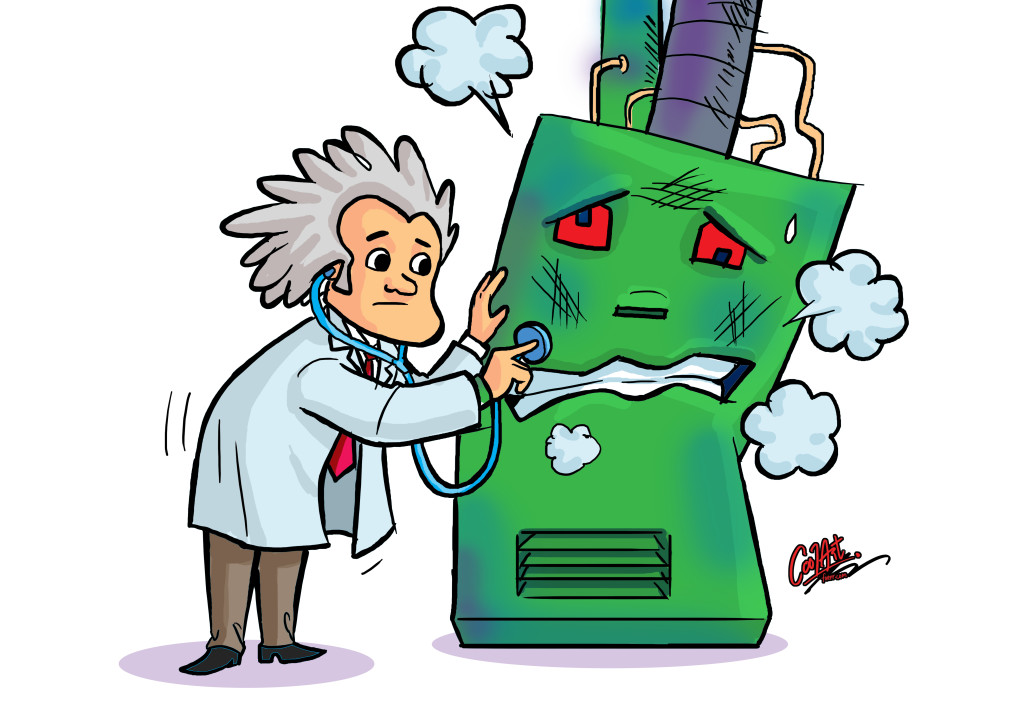 s that after a huge effort to keep it going by Charles Hogarth and P N Dalton Plumbing & Heating Engineers, the Church Central Heating Boiler has had to be condemned. The cost of replacing the Boiler will be almost £6000 which will be over 50% of the funds that we have available for all works to the Fabric of the Church.
In order to keep you all warm in the Church through these long cold winter days we are launching a Fund-raising campaign towards the cost of replacing the Boiler. Any donations you are able to make towards this would be very much welcome. You may make payments either by BACS using the following details (Sort Code 20-39-07 Account Number 60953407 and Account Name Wigginton Parochial Church Council or Wigginton PCC), (in the reference field please show your name and the word 'Boiler'}. Alternatively, please make a cheque payable to Wigginton Parochial Church Council or Wigginton PCC and give this to any member of the PCC or post it to 8 Fox Close Wigginton Herts HP23 6ED.
If you are a taxpayer donations may be Gift Aided which will increase the value of your donation by 25%. Please contact the Treasurer on mikeybikeyMA@gmail.com if you wish to Gift Aid your donation or telephone him on 01442 826512.
Berkhamsted free meals to homes

Recipes from Odds and Ends
I'm asking you if you have a favourite recipe that uses up odds and ends from the fridge or similar ingredients that can be found in the pantry. The idea is to print out recipes and put together the ingredients for a church recipe book. Please send any recipes via emails or leave them in the church. Thanks
PLEASE KEEP THE RECIPES COMING IN as we are raising money for the church.




Bubble and Squeak. Delicious!!!
Wigginton Support Fund.
A special fund is available for Wigginton families who have been hit financially by Covid-19, if you need support please email: info@wiggintonsupportfund.co.uk All applications are kept confidential. You can also find out more by visiting the Wigginton Support Fund Facebook page.
Helping those in our community who find themselves in financial hardship due to Covid 19
Find us on Facebook



Gill's Cooking
For all your homemade cakes. Delicious!!
phone to order: 01494 758594
or email here





Puzzles and stories for children
Every week, I will be adding colouring and puzzle pages for the children. If possible, keep the colouring pages and when things get back to normal, we will display them all in the church.
You can also find them on www.stbartholomewschurch.org


Click here for this week's children's page
Click here for this week's colouring page
Click here for this week's family page
Wigginton Preschool
Craft activities for children
Hi all, we hope you are keeping well. Just wanted to let you know Wigginton Preschool & Little Stars are posting various craft activities on their Facebook pages. Lovely ideas to keep children busy.
Weekly Updates to the Notices
The Notices
are printed out every Friday. If there is
anything that you would like added to these notices, please get in touch either by email; revmike1@outlook.com or phone 01442823273
Please check out the new and updated website as readings and events change regularly www.stbartholomewschurch.org
Dens Foodbank
DENS Foodbank - High Needs List – Food: Milk (UHT or powdered) Fruit juice (1L long life) Sponge Puddings Peas (Tinned) Potatoes (Tinned or Smash) Vegetables (Tinned) Meat (Tinned) Custard (Tinned or Powder) Jams and Spreads Chocolate Cereal Bars Nuts Malt Loaf

For use within DENS services: Carrier bags Washing up liquid Multi-surface Cleaning Sprays Liquid hand soap Dishwasher liquid tablets Washing machine liquid tablets Toothpaste Black permanent marker pens Bath towels Single duvet covers
News from the